Catalyst Sales & Marketing Hires Inside Sales and Marketing and Specification Sales Reps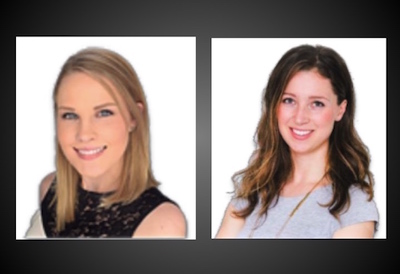 June 1, 2018
Catalyst Sales & Marketing recently added two new hires to their team. Lierin Nesbit (left) joined Catalyst last year to lead the inside sales, and Kate Horodyski was hired in February to cover marketing and specification sales. Lierin was introduced to the electrical industry after working in residential lighting and home décor in Edmonton, Alberta. She brings over a decade of customer service experience and a degree in Business Administration and Management, and holds a certificate as an ALA, Lighting Associate.
Kate holds a degree in Journalism and five years experience in content marketing and writing. She brings a fresh approach to Catalyst's marketing strategy and oversees every aspect of the company's content creation including social media, blog posts, and influencer relationships. She's also running specification sales and is working with builders, designers, and architects throughout Atlantic Canada.
Catalyst Sales & Marketing is an independent manufacturer representative company serving the Electrical Wholesalers and Lighting Showroom industries in Atlantic Canada. Find out more: www.catalystsales.ca.