LumiGroup VP Lucy Coish Nominated for RBC Canadian Women Entrepreneur Award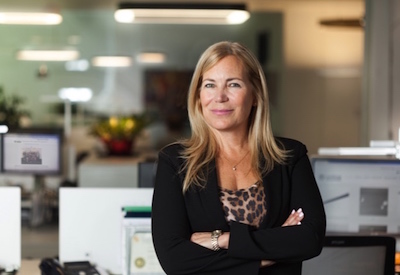 May 7, 2018
This premier national awards program celebrates and recognizes the achievements of the most inspiring women entrepreneurs. Among her accomplishments, LumiGroup VP Lucy Coish has helped lead the company to become one of Canada's 500 fastest growing companies.
Based in Montreal, Quebec, LumiGroup creates in collaboration with industry specialists the right lighting solution, including fixtures and controls. Its mission is to creatively transform space in terms of functionality and ergonomics, to stimulate and motivate the end user.
Over the last 26 years, the RBC Canadian Women Entrepreneur Award program has recognized women for demonstrating excellence — from economic growth to social change, from local to global reach, across multiple sectors.
Finalists will be announced on September 18, and the awards will be presented at a gala in Toronto on November 21. This red-carpet event provides guests the opportunity to celebrate the award Finalists and Winners, meet and enjoy the company of incredible men and women in Canadian business, and celebrate the entrepreneurial spirit shared by women across the country.
Find out more about the RBC Canadian Women Entrepreneur Awards: www.womenofinfluence.ca/rbc-cwea/ – .WuszHK2ZORs.