Osram Lamps Business Now Called LEDVANCE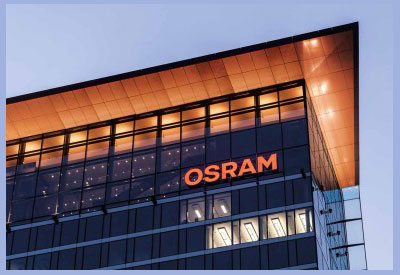 Feb 08 2016
Osram continues to make progress with the carve-out of its general lighting lamps business. The name of the new company has now also been decided. "We have opted for a combination of the terms 'LED' and 'advance,' and will call the newly established company LEDVANCE," says Olaf Berlien, Chief Executive Officer of Osram Licht AG. "The name reflects the trend toward LED in the lighting market as well as the opportunities arising from this development — opportunities LEDVANCE will actively exploit."
The product portfolio of LEDVANCE covers traditional lighting, modern LED lamps and standardized over-the-counter (OTC) luminaires, as well as connected and intelligent lighting solutions for smart homes and smart buildings. LEDVANCE will be led by Jes Munk Hansen, a Dane who has already been at the helm of the lamps business for one year after previously heading Osram's Americas business.
"I'm looking forward to leading LEDVANCE jointly with our more than 10,000 proficient and committed employees into a future of sustained success," says Hansen. "I see good growth opportunities especially in the area of standardized OTC luminaires."
The organizational separation of the lamps business is to be completed as of April 1, 2016, while the legal separation is planned for July 1, 2016.