D4i and Zhaga-D4i Seminars at Lightfair: Presentations Now Available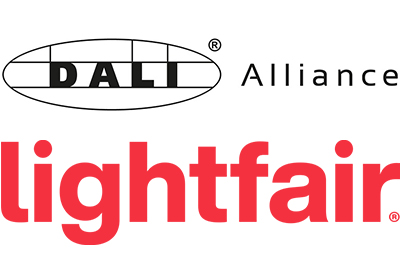 September 8, 2022
The DALI Alliance presented two seminars at the recent Lightfair tradeshow in Las Vegas, NV. Materials from both seminars are now available.
More details and presentation downloads
Smart Lighting with D4i-enabled Luminaires: Energy Reporting, Asset Management, Predictive Maintenance and more
Sree Venkit – Signify
Kevin Fitzmaurice – Georgia Power
Michael Davidson – Synapse Wireless
This seminar demonstrates the benefits of D4i data using real-world application examples. A key capability in use today is power monitoring for energy savings. D4i also stores asset information, diagnostics data, and identifies failure modes of the power source, LED driver and LED array. The D4i standard, which is part of DALI-2, provides the required DC power for controllers (NLCs) and sensors.
More details and presentation downloads
Standardized lighting and control interfaces for indoor and outdoor luminaires
Presenters:
Mark Duffy – Zhaga Consortium
Michael Davidson – Synapse Wireless
Landon Miles – Inventronics
This seminar, presented jointly by the DALI Alliance and Zhaga, explains how the combination of Zhaga and D4i gives the world of lighting plug-and-play options. Certified products can carry the dual Zhaga and D4i logos, indicating interoperable sensors, communication nodes and luminaires. The Zhaga-D4i ecosystem of lighting products enables smart, future-proof LED luminaires with IoT connectivity.