Georgina from Luxxbox Diffuses Light and Absorbs Sound for a Superior Lighting Experience
April 10, 2023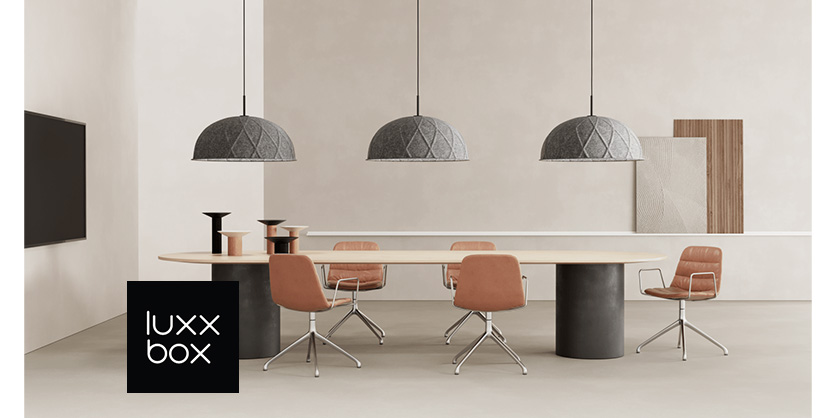 With its generous dome shape and flowing expression, Georgina is as visually appealing as it is practical. The acoustic lampshade has a soft texture and a flowing crisscross pattern, while the decorative glass diffuser disperses light down, creating a calming and comfortable space.
Available in 1 size and a subtle grey melange colorway. The acoustic shade is manufactured from recycled materials and is fully recyclable at the end of life.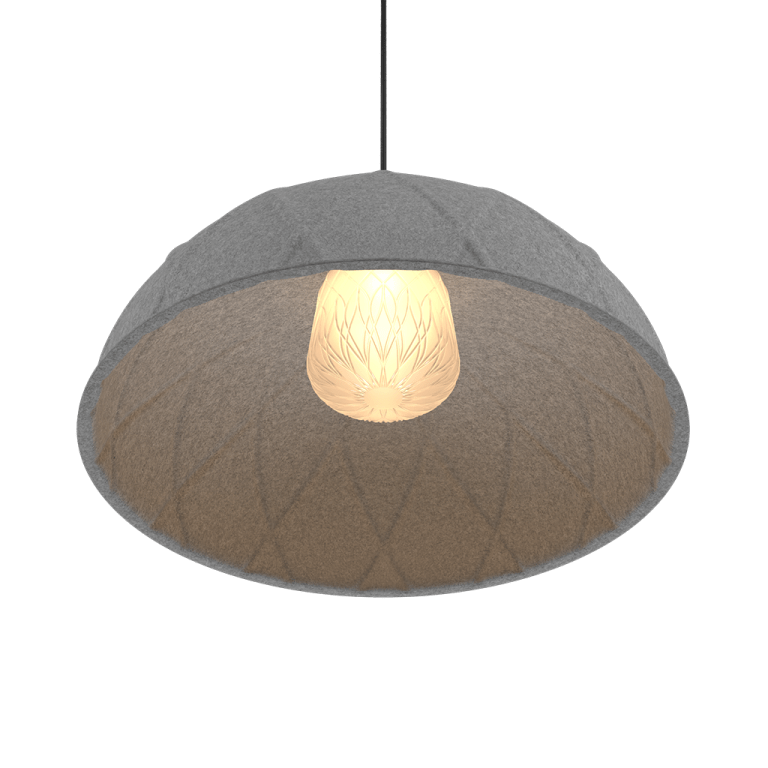 Georgina Key Features
Generous dome shape and flowing expression
Intricately designed glass diffuser with LED light source
Complete noise-absorbing materials for enhanced acoustics
Subtle raised detailing on thermo-formed light grey PET felt
Minimalistic design that blends seamlessly into existing design features
Thermo-formed felt shell manufactured from recycled plastics
Height adjustable 9′ / 3m suspension cables
E26/E27 lamp holder option is also available
More information available Here
Related Story
Luxxbox, a leading international designer of acoustic and flexible solutions, welcomes Mickie Kornhardt as a North American Sales Manager. With more than a decade of experience, Kornhardt joins Luxxbox with a proven record of success in driving sales and building lasting relationships with industry professionals.