RoadFocus Reduced Glare LED Road and Street Lighting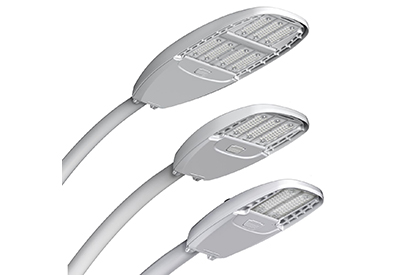 February 21, 2022
LED road and street lighting is a cost-effective and energy-efficient choice for cities today. LED technology can deliver significant energy savings and helped reduce maintenance for departments of transportation and municipalities with its longer life. However, a common side effect of street lighting is light trespass – unwanted illumination that shines beyond a luminaire – which spills into neighboring homes of citizens and may impact visual comfort. Citizens can also experience these effects in areas outside their homes. While glare reduction can help lower the effects of light trespass, it can negatively impact light distribution, performance and even energy efficiency.
Customers no longer have to face making these sacrifices while paying more to achieve lower glare results. Signify has introduced the Lumec LED RoadFocus Reduced Glare luminaire. It's designed with a new light engine and optic to help customers control light trespass.
RoadFocus Reduced Glare offers a Type 2/Type 3 hybrid optical distribution, providing even illumination, excellent backlight control and minimal spill outside of the desired focus area. Signify's solution also delivers up to 182 lumens per watt, ensuring high quality, energy-efficient light output that does not compromise on photometric performance. As a result, customers can enjoy better quality light for less energy costs than luminaires without this technology.
Go HERE for more information