New Daintree® Wireless Wall Dimmers and Scene Switches Provide Intuitive Lighting Control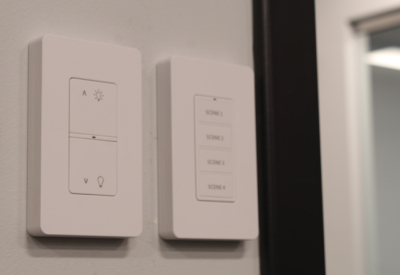 February 18, 2022
GE Current, a Daintree Company has announced its newest wireless lighting controls components, the WWD2 Series wall dimmers and scene switches. The new wall controllers come in either 2-button format for easy dimming, or 4-button scene switches for programmed light adjustment based on the tasks performed within the application space.
These specification-grade switches are slim, have a decorator style and come with a screwless faceplate for a clean and modern aesthetic.
They are also available in two form factors: One for in-wall mounting into junction boxes that can be ganged together, or a slim surface-mount option that can be adhered to any surface, such as brick, glass, desks, podiums and more.
The WWD2 series wall switches can be managed in the Daintree EZ Connect platform, a room-based lighting controls solution that can be commissioned on the free Daintree EZ Connect app, available for download on the Apple® App Store. The wall controls can also be used in Daintree Networked.
Daintree Networked is a full-featured building or multilocation wireless controls solution that can interact with other Building Management Systems (BMS) and be commissioned on the Daintree Controls Software (DCS) web-based desktop application. Daintree Controls Software allows for easy scheduling, energy monitoring, reporting, commissioning and troubleshooting of all lighting and other BMS devices from a graphical and easy-to-interpret interface.
"We are excited to continue to expand our Daintree Wireless Controls product offering," said Jason Sherrill, VP & GM, controls and software. "These devices have a modern aesthetic that architects, designers and end users are looking for. The user interface is very clean and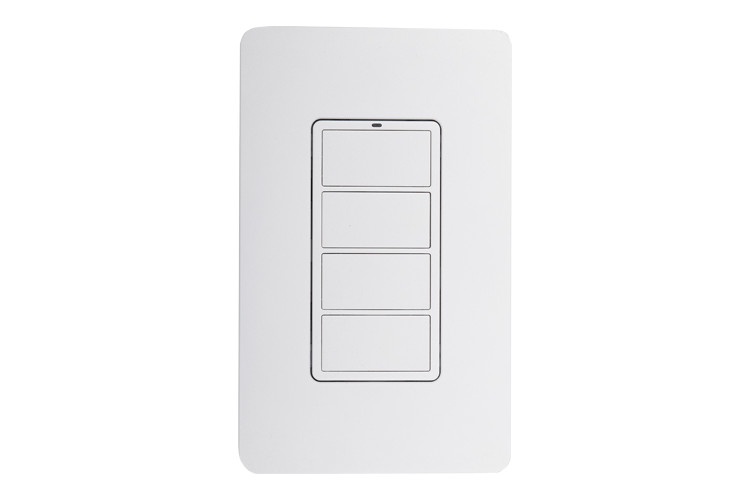 simple, so everyone will be able to intuitively adjust the lighting in any given application."
A selection of Current's award-winning indoor fixtures is available to order with Daintree sensors pre-installed. This allows for an easy and fast installation while maintaining the design integrity of the ceiling space in indoor applications. These devices can also be used with Daintree Room Controller wireless lighting controls components. The flexibility to upgrade from Daintree EZ Connect to Daintree Networked allows scalability and flexibility to grow as technology evolves into BMS integration, demand response or IoT integrations.
Go HERE for more information