L2STN & L2TLV NOW LINK COMPATIBLE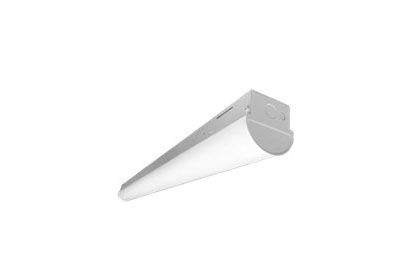 Nov 23, 2021
L2STN & L2TLV NOW LINK COMPATIBLE
The L2STN and L2TLV series strips are now available with the "LINK" option, transforming these luminaires into "Normally ON Remote Luminaires" when connected to a Stanpro 12 or 24 V battery unit. Emergency Lighting can now blend in seamlessly with your general lighting, eliminating the need for obtrusive remote heads. When in emergency mode, the L2STN and L2TLV strips deliver amazing 41-foot spacing at 8, 10, or 12-foot mounting heights.
L2STN LED STRIP WITH LENS 3 CCT and 3 Power Selectable The L2STN Series is a great option for retrofitting your traditional fluorescent linear luminaires to balance performance, aesthetics, and cost. These high-quality LED strip lights are equipped with a frosted lens that diffuses the light comfortably, and are ideal for a wide range of commercial and industrial applications.
L2TLV TRI-LEVEL LED STRIP WITH LENS 3 CCT and 3 Power Selectable Integrated Tri-Level Microwave Motion Sensor The L2TLV series LED strip lights feature an integrated tri-level microwave motion sensor that regulates light levels according to the occupancy of a space. These luminaires have been specially designed to prevent energy loss and to increase energy savings, by allowing the end-user to sensibly manage the degree of luminosity in applications or spaces that require continuous lighting, such hallways and common areas.
For more info: https://www.standardpro.com

And https://www.standardpro.com/wp-content