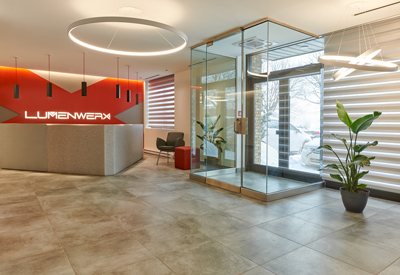 Aug 13, 2021

Rim is available in over 13 shapes, some of which can be mounted as standalone pieces or combined to form new, unique luminaires. Certain shape (Round and Square) sizes can be reversed to have outward light. Also. certain shape (Round and Square) sizes can be mounted vertically.
SPECIFICATIONS
SIZE: VARIOUS SIZES & SHAPES – ROUND, SQUARE, LINEAR, OVAL, RECTANGLE, ROUNDED SQUARE, ROUNDED RECTANGLE, TRIANGLE, HEXAGON
LIGHT SOURCE: LED
LIGHT DISTRIBUTION: DIRECT
CHROMATICITY: STATIC WHITE, DUO , SOLA , QUADRO
MOUNTING: PENDANT
OPTICS: ULO
OPTICS
UNIFORM EFFICIENCY LAMBERTIAN OPTIC (ULO) – thermoformed from impact-modified white PMMA, the ULO optic provides even luminosity, with up to 88% transmission. Combined with the LED array running around the inside of the housing, the open form and ULO optic create a widespread 50% direct and 50% direct light distribution with spacing criteria of 1.6.
Go HERE for more information.