aaline Pre-Assembled Acoustic Panels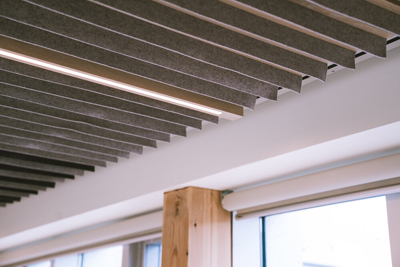 June 28, 2021
aaline's pre-assembled small and large module panels allow for custom STC and NRC ratings required for your project. The integrated paneling system allows for the highest performing mineral fiber products (Sheetrock) & natural-fiber sheet products (SonoPan) to be embedded as part of your wall finish and allow for integrated lighting modules in both ceiling and wall application.
aaline acoustics are made from selectively harvested Canadian hardwood and FSC certified lumber detailed with 100% natural wool felt. With an endless possibility of unique combinations, aaline acoustics opens up an endless amount of personalized configurations with scalable adaptability.
Go HERE for more information.