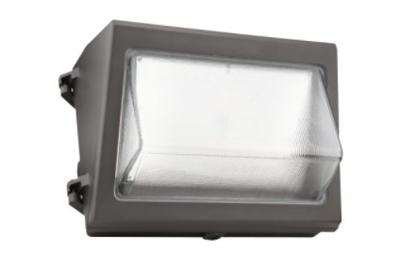 Jan 13, 2021
Traditional style, cost-effective, DLC-listed wall pack offered in 42, 80, and 120 watts. The luminaire comes in a durable powder-coated bronze finish. Additional available options include photocell, visor, and wire cage.
• Serves as an ideal replacement for 150W – 400W HID wallpacks.
• Colour selectable switch inside fixture allows the installer to choose between 3000K/4000K/5000K CCT.
• Die-cast aluminium housing with borosilicate glass lens.
• Side hinge design allows the installer to use two hands for wiring.
• Photocell and motion sensor options are available.
Go HERE for more information.