Magic Lite's New T-LED Edge Light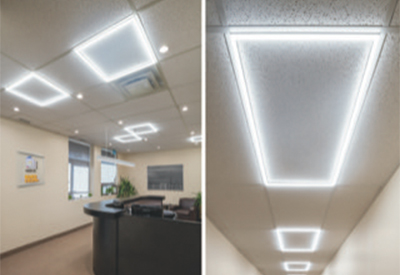 Sept 27, 2019
Magic Lite introduces the latest in commercial ceiling lights – T-LED Edge Light, a solution for general area and accent lighting in offices, hallways and commercial spaces.
Its perimeter illumination offers a unique edge lit look replacing the traditional flat panels and troffers at a fraction of the cost. T-LED fixtures install inside the existing T-Bar ceiling grid allowing the existing ceiling tile to lay on top. Available in 3000K and 4000K and in
2 X 2 and 2 X 4 sizes, T-LED Edge provides brilliant illumination for any application.
Go HERE for more information