Lutron Launches Next Generation of HomeWorks Platform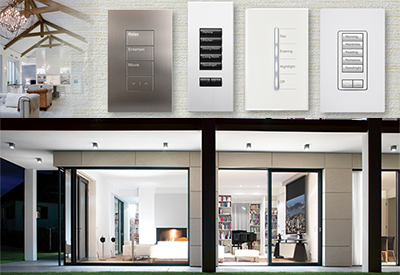 Sept 13, 2019
HomeWorks by Lutron is a lighting and shading control solution for luxury homes. The next generation has arrived, Lutron has announced the launch of the HomeWorks QSX processor. This HomeWorks system brings HomeWorks QS wired, wireless, and Ketra together into a single system, making HomeWorks easier to design, install, activate, program, and service.
Integrators will enjoy numerous system benefits, including:
Increased processing power and memory to manage larger, more complex projects and support future capabilities
Compatibility with all existing HomeWorks wired QS and wireless RF devices, in addition to Ketra light sources (through the addition of a Clear Connect Gateway)
Always up to date – your customers will have the latest capabilities, device support, and security updates
Securely connects to third-party products with built-in Connect Bridge technology
Streamlines upgrades from existing HomeWorks QS systems by carrying databases forward
Lutron is also launching Native Ketra integration with Clear Connect Gateway – Type X, which streamlines the design, activation, programming and support of Ketra in a HomeWorks system.
The new Clear Connect Gateway incorporates up to 200 Ketra devices into a HomeWorks system using Clear Connect – Type X wireless technology.
Simplifies and streamlines the installation and programming of Ketra in a HomeWorks system, making it easier than ever to deliver the highest-quality light in the home.
Every component is integrated by design and programming is completed with a single tool – HomeWorks Designer 16.0.
Advanced LED lighting control
Be prepared for every job with new Lutron dimmers with LED+™ technology. LED+ technology eliminates the guesswork of pairing the right dimmer with the right fixture. Ensuring integrators will be prepared for every job with this one-size-fits-all dimmer.
LED+ technology is the simplest way to deliver high-quality LED dimming because it combines multiple lighting control technologies into a single device.
RTISS: In-wall solutions now include specification grade performance, making this the most flexible, highest performance in-wall lighting control on the market.
High Wattage DIN module completes the DIN offering by providing a full circuit dimming solution.
RTISS-ICM™ withstands the most severe electrical stresses: LED in-rush, bulb blowout, and short circuit.
Go HERE for more information