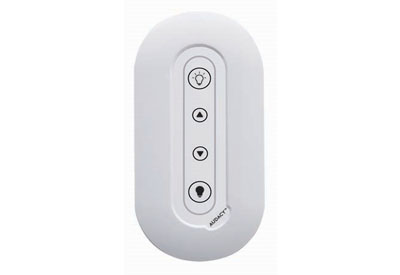 August 28, 2017
The Audacy Remote Switch wirelessly controls light fixtures equipped with Audacy Luminaire Controllers, providing onsite control of your system-enabled light fixtures or groupings.
Wireless and simple to install anywhere or use as a handheld switch for remote convenience. The innovative, capacitive touch panel will adjust your desired setting at the touch of a finger. The Audacy Remote Switch operates in the highly reliable 915 MHz spectrum.
Used in conjunction with the Audacy Wireless Controls system, the Remote Switch permits onsite employees to customize their lighting environments by overriding the master inputs of your Audacy Interface.
For more information:
http://www.audacywireless.com/audacy/products/lighting-controls/switches/ss-1200.aspx