Wattstopper 0-10V Dimming Wall Switch Occupancy Sensor Adds Energy Savings to LED Applications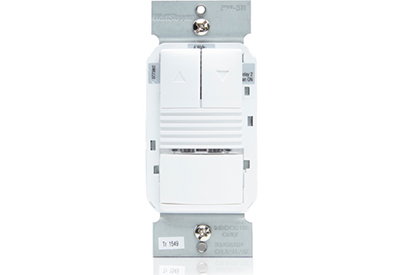 March 22 2016
Legrand's Wattstopper PW-311 passive infrared 0-10 volt dimming wall switch occupancy sensor provides occupancy and dimming control that supports the latest electrical and energy code requirements, including ASHRAE 90.1 (2010) and California Title 24, for small commercial applications such as conference rooms, private offices, classrooms and breakrooms. 
Ideal for new construction and retrofit upgrades using LED loads, the PW-311 is cost competitive, easy to use and install, and replaces multiple control devices in a room.
Additional benefits and features include:
– Neutral Sense optional neutral connection — simplifies compliance with 2011 National Electrical Code NEC requirements for a neutral wire in the wallbox in new construction projects. Neutral Sense products ensure out-of-the-box compatibility with existing wiring whether or not a neutral wire is available at the switch location
– Multi-way capability — expands and enhances coverage of the space with full function multi-way control from one to up to four control locations
– Simple and secure design — blends seamlessly into any décor with six colour options with matched lenses and low profile design. Vandal/tamper-resistant lens offers precise coverage and durability
– Key mode features — offers new settings such as power loss mode, optional presentation mode, and smart light level to meet and adjust to user needs.
"The shift to energy efficient LED lighting systems has added a lot of complexity for our customers, and we are alleviating that with simple solutions that improve efficiency and performance," says Ryan Smillie, Product Line Manager for Wattstopper at Legrand North America. "In this case, the Wattstopper PW-311 adds a new dimming capability and key features to the most specified and trusted line of wall switch occupancy sensors on the market."
Find out more: www.wattstopper.com.