How Long Winters Helped Shape the Future of Lighting Design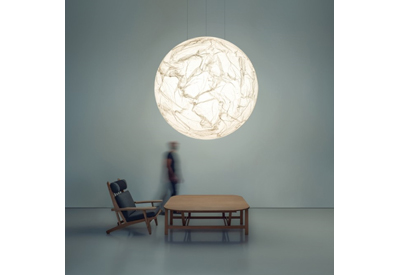 Nov 23, 2021
By Lightform
In Discovering Japandi Part 1, we began our discussion of the design world's intersection of Japanese and Scandinavian design popularly referred to as "Japandi" by looking at Japanese design. This week, we're going to look at Scandinavian design because looking at Zimbabwean design would, though fascinating, hardly help us in our present task.
Many of the values and philosophy that shaped Japanese design were also fundamental in the formation of modern design philosophy through the Scandinavian region. Although typically referring to Denmark, Finland, and Sweden, Scandinavian culture and design also often include Norway, Iceland, and Greenland. In addition to tribal intermingling throughout history, these countries also share climatological commonalities that shaped their cultures and values in design.
Long, cold winters made functional and comfortable indoor spaces a necessity in Scandinavian countries. Decoration, though of course valuable, was of less importance than sturdiness and functionality of spaces and goods. Where Japanese design was a celebration of the natural world, Scandinavian design was a reaction to it. Nonetheless, at the heart of both was a respect for and love of the natural world that ultimately provided for the peoples' survival and informed their traditional beliefs.
What is Japandi?
We're sure that you, having read Part 1, already have an understanding of the Japandi design style. Nonetheless, let us review some basics, if only in the interest of padding out the word count.
Japandi is often described as being a blend of Japanese and Scandinavian design, but it's far more about where these two design styles align. Japandi is characterized by lithe minimalist forms, subtle or no decorative elements, natural materials and themes, and a character that is calm and warm yet refreshing.
Pre-Scandi
The Art Nouveau movement was at least as influential on Scandinavian design as it was for Japanese design, and in much the same way. At the forefront of the importance of Art Nouveau for the entire design world was its attempt to break down the walls between fine arts and traditional and industrial craftsmanship, developing the field of applied arts, which is at the heart of what we call "design."
On an aesthetic level, Art Nouveau itself was heavily influenced by a vogue for Japanese art, culture, and style in 19th century Europe. Clean lines, natural themes, and enthusiasm for expressiveness influenced a wide variety of fields including art, architecture, and industrial design. It saw the products of the Industrial Revolution and dared to suggest that mass-produced goods could have aesthetic value–a proposition that scandalized the defenders of the European art tradition.
From Decoration to Design
In short order, Art Nouveau's addition of decorative elements to consumer goods would cause many movement thinkers to suggest that these decorative elements, rather than being mere additions, should be drawn from the nature and uses of the objects. This line of thought would then combine with a rejection of useless ornamentation altogether as modernism moved to the forefront of the design world. Minimalist and function-based aesthetics were the hallmarks of modernist design, as well as the use of new industrial materials such as concrete to create previously-impossible forms in both architecture and consumer goods.
Manifestos and journals such as Le Corbusier's L'esprit Nouveau touted modernism's precepts throughout Europe and across the world. At the same time, the electric light was gaining in popularity and availability, but still required significant developments in safety and had yet to split from the styles of its oil and gas lantern forebears. As the 1920's began, these various factors would combine to create the first true designer lights.
The Start of Scandi
The Scandinavian countries were early adopters of the concept of applied arts, all having schools devoted to the subject by the turn of the twentieth century. Architecture and product design were the primary concerns of these schools, making them hotbeds of critical forward thinking in the design world.
Poul Henningsen, a titan, legend, and trailblazer in Scandinavian design, studied to become an architect, but left school to become an inventor and painter instead. His knowledge and analysis of architecture would guide much of his beliefs where design was concerned. He believed that design–whether architectural, product, or, indeed, on an urban planning level–should serve, and even anticipate, the user's needs.
An Early Confluence of Minds
The Exposition internationale des arts décoratifs et industriels modernes (International Exhibition of Modern Decorative and Industrial Arts) was held in Paris in 1925. This exhibition drew attention from countless design icons. Le Corbusier's L'esprit Nouveau hosted a pavilion; Charlotte Perriand exhibited work that convinced Le Corbusier to hire her as a designer; Arne Jacobsen–then still a student–won a silver medal for a chair design while also falling in love with the Nouveau pavillion's philosophy. And, of course, Poul Henningsen's 'Paris Light' would win the gold medal for lighting.
Following the exhibition, Henningsen and about-to-become-a designer lighting brand Louis Poulsen refined the prototype Paris Light and began to produce the PH collection of lights. The key innovation in creating the collection was that it attempted to reproduce the soft, warm light of an oil or gas lamp rather than trying to look like them (as most early electric lights did). By reflecting an internal light off of several diffusing plates with precisely-engineered ratios to one another, Henningsen's designs offered ample light with–if they were installed properly–absolutely no glare.
The Destruction of European Design
World War II introduced endless hardship into the lives of people around the world, and European designers were no exception. The Gestapo attacked any non-traditional architecture and design styles, understanding as they did that the world we inhabit has the power to shape the public's thoughts. Even the Bauhaus–a modernist German school of design now unjustly and ironically associated with Nazism–was closed in 1933 due to pressure from the Nazi government because they feared its precepts could encourage communism. Once war was declared, any country that fell under Nazi power would see first an exodus of intellectuals and then a silencing of those who were unable to leave.
Although the Nazi Party was obsessed with promoting faux-historicism and empire-building through architecture and design mandates, the war caused material shortages that necessarily affected the design process and enforced a modernist minimalism all over Europe. Moreover, when Germany invaded Denmark in 1940, it put the lives of many foundational Scandinavian designers in danger. Fiercely anti-Nazi, Poul Henningsen wrote for resistance publications intended to keep spirits up before fleeing, with Arne Jacobsen, their wives, and a handful of other Jewish Danes to Sweden in 1943.
Arising From the Ashes
Much like Japan, post-war Europe was in dire need of reconstruction. Following the defeat of Germany and the fall of the Nazi regime, many ex-patriot designers were able to return home in safety. As these designers were called upon to rebuild, it was only natural that they drew upon their wartime experiences as they redefined their voices and their designs.
Most of all, however, European designers found themselves rethinking their relationships with tradition, history, and culture in the wake of an ultra-nationalist culture gone mad. The eugenic implications in enforced class structures spurred a renewed interest in egalitarian philosophy, represented in design by the rejection of the hard, angular aesthetics popular amongst the various fascist governments of Europe in favour of sleek minimalism and a reconnection with nature in place of fascism's obsession with industry.
Self-Actualization
Through the late '40s, designers and academics from Scandinavian countries met and collaborated at conferences and exhibitions intended to define and promote the essence of Scandinavian design. This is not to say that the design style was created at this point. Rather, theories, practices, and traditions that had been developing individually came together at these conferences and, through this contact, reinforced the common elements.
It is no surprise, then, that perhaps the most central contributing factor in creating Scandinavian design was the climate and harsh winter conditions found in the various contributing countries. As a result of this shared experience, sparse minimalism and simplicity lie at the heart of the Scandinavian design style, along with a desire to celebrate light, warmth, and nature.
Individual brands and designers each approached these themes in their own ways: Verner Panton, founder of Verpan, embraced abstract forms constructed from innovative materials such as plastic to express the fluidity of the organic world. Henningsen, as we saw above, used geometric precision and mathematics to create the lush beauty of firelight. Sofie Refer, creative director of Nuura, uses metal and blown glass to evoke the golden light of the Nordic sunset.
Conquering the New World
At this point, we must take a step backwards and consider another group of Scandinavian designers created by World War II and the years leading up to it: the new Americans.
European intellectuals of all fields and nationalities fled to the United States of America as the Nazis threatened first Germany and then all of Europe. Working in America, architects and designers such as Greta Magnussen-Grossman (Swedish) and Mies van der Rohe (German) would apply and adapt their distinct sensibilities to the American market, as well as working to teach the next generation of designers. Their influence would result in the powerful and enduring design style known as mid-century modern.
Scandinavian Design: The Show
Scandinavian design's greatest friend in America was a woman named Elizabeth Gordon. Gordon was not only the editor of House Beautiful magazine from 1941 – 1964, but also a respected intellectual in the world of design.
In her 1953 essay, "The Threat to the Next America," she presented the arguments that Functionalist-style minimalism, such as that of Le Corbusier and the Bauhaus movement, were totalitarian in their ethos, and thus should be rejected in America. Being extraordinarily well-versed in world design, she not only advocated for Scandinavian design, but actually defined, named, and popularized it for posterity.
"Design in Scandinavia" was a travelling design exhibition created and curated by Elizabeth Gordon using furniture and lighting designs imported from Denmark, Finland, Sweden, Norway, and Iceland. She saw in their simple yet meticulous forms a fluidity and organic warmth that served as the perfect alternative to the cold, industrial designs she eschewed. The exhibition would tour throughout the United States and Canada for the next three years, building excitement (and sales) all over the continent.
Hygge Happens
Between the influx of designers due to World War II, the rejection of totalitarian-associated architecture, and the explosion of suburban development that accompanied the Baby Boom, mid-century modern soon became the definitive American design style of the '50s and '60s, and Scandinavian design was the definitive element of mid-century modern.
In mid-century modern design, the simple minimalism of Scandinavian design wasn't quite as vital. Indeed, Modern Glam, which grew out of a collision of Hollywood Regency and mid-century modern, could hardly be called minimalist. The contributions that Scandinavian design made had more to do with the celebration of nature in form and materials, and the general sense of calm, peace, and coziness–often described in design as hygge.
Getting Your Gemütlichkeit On
The Danish word "hygge" describes a sense of coziness and contentment that is often the goal of Scandinavian design and culture. In German, this general sense of satisfied well-being is called "gemütlichkeit," which hasn't caught on nearly as well for reasons that even the finest cultural philosophers describe as "incredibly bloody obvious, now stop calling this number."
As any enthusiast of Scandinavian designer lighting and furniture can tell you, it is easy to over-emphasize the value of warmth when building a space rooted in Scandinavian or mid-century modern design styles. As you build your own spaces, it is vital to remember Scandinavian design isn't just the warm blanket embracing you: it's also the cool, refreshing breeze across your cheek.
Back to Japandi
As a style, Japandi is especially adept at balancing its warm hygge elements with energetic revitalizing elements. Although Scandinavian design is well equipped to balance warm and cool elements within itself, the influence of Japanese design helps accentuate this energizing freshness in Japandi spaces. And that is, perhaps, the key reason Japandi is so important as a style.
Stronger Together
As we've seen, both Japanese and Scandinavian design were primarily defined from outside of their home regions. They are rooted in otherness, the view of them from Europe and America, respectively. Although all of the qualities these styles have are distinctly and organically of their homelands, they are hardly representative of the totality of the design produced by Japan and the Scandinavian countries. They are what others think of when they hear "Japanese Design" or "Scandinavian Design."
What we call "Japandi," instead of simply combining elements of these two illustrious schools of design, elevates them both through mutual support. By emphasizing shared values and encouraging use of designer lights, furniture, and decor idiosyncratic to one or the other constituent style, Japandi encourages designers and homeowners to throw off the often-restrictive understandings of both styles and celebrate all they have to offer.
The Soul of Japandi

Scandinavian design is more than just warmth, comfort, and cozy hygge. Japanese design is more than just nature and brightness and tradition. Through their alignment in Japandi, Japanese and Scandinavian design remind us that they each offer us all of these qualities and more. They invite us to see beyond our own narrow preconceptions as we select the design palettes for our homes and projects, thus expressing both ourselves and their design legacies with greater truth.
Japandi's soulful simplicity is perfect for home, commercial, and hospitality projects. To explore the range of options available to you for your next lighting plan, visit us online or at one of our offices and showrooms in Toronto, Vancouver, Edmonton, Calgary, Kelowna, and Winnipeg.
And, if you missed it, now is the perfect time to revisit Part 1! Well, not the perfect time. That would have been before you read Part 2. But now is the next-to-perfect-which-by-definition-is-not-perfect-at-all-but-give-us-a-break-here-we're-just-simple-marketing-people time to read it!
Source : http://blog.lightformshop.com