3 Canadians Among Top 10 Finalists of LAMP's 2018 International Competition
September 7, 2018
In preparation for LAMP's September 18 gala in Vancouver, BC, the organization has announced its top 10 lighting finalists in three categories. LAMP received 142 submissions from 85 cities in 28 countries, and will announce the winners at the gala.
LAMP (Lighting Architecture Movement Project) was established in 2013 as a group installation and exhibition showcasing light and form through the lens of architectural design. It launched its international lighting design competition to offer designers an opportunity to engage their talents in unique conceptual explorations and to connect the local community to architecture and design. Each year presents a new theme and new set of guidelines to challenge entrants. This year's theme is "Balance."
The competition is open to three categories: Student, Emerging, and Established. Canadians are among the finalists in the "Established" and "Student" categories. Excerpts from the finalists' concept statements and specs appear below.
LAMP is run by Vancouver founders Annika Siemsen and Nicole Fox.
Canada's "Established" finalists
Orbital Series, by Michel Duvernet, Nelson, BC. The Orbital series merges a chandelier with a mobile. Challenges resolved: weighting and balancing; modularity and scalability; a bright and compact light source; standards compliancy and the sourcing of quality Canadian materials. The rotating mechanism is at the heart of the design. It is robust, virtually frictionless, invertible and rotates unhindered by its wires. The recent patent approval for the mechanical connection has enabled its release to the public. 3D printing was employed to produce the light diffusor and custom LED cluster, a method which is cost effective, low waste and allows for in-house manufacturing. The solid wood version is made of laminated local wood and made locally. The CNC cut versions are made of Quebec maple plywood instead of the more common imported Baltic/Russian plywood. Project specs: Orbit: suspended version (can be larger or smaller) -static: 5' x 5' x 2' deep -dynamic: 9' x 9' x 2' deep • Floorbit: floor-standing version (can be smaller) -static: 5' x 5' x 6.5' tall -dynamic: 9' x 9' x 6.5' • Materials: -wood members: glue-laminated red cedar and sitka or CNC cut Quebec maple plywood • Mechanism: machined aluminum with bearings • Floorbit stand: welded aluminum-lighting: 12v LEDs. 3D printed light diffusor (Orbit) or acrylic sheet (Floorbit); barn-barn.com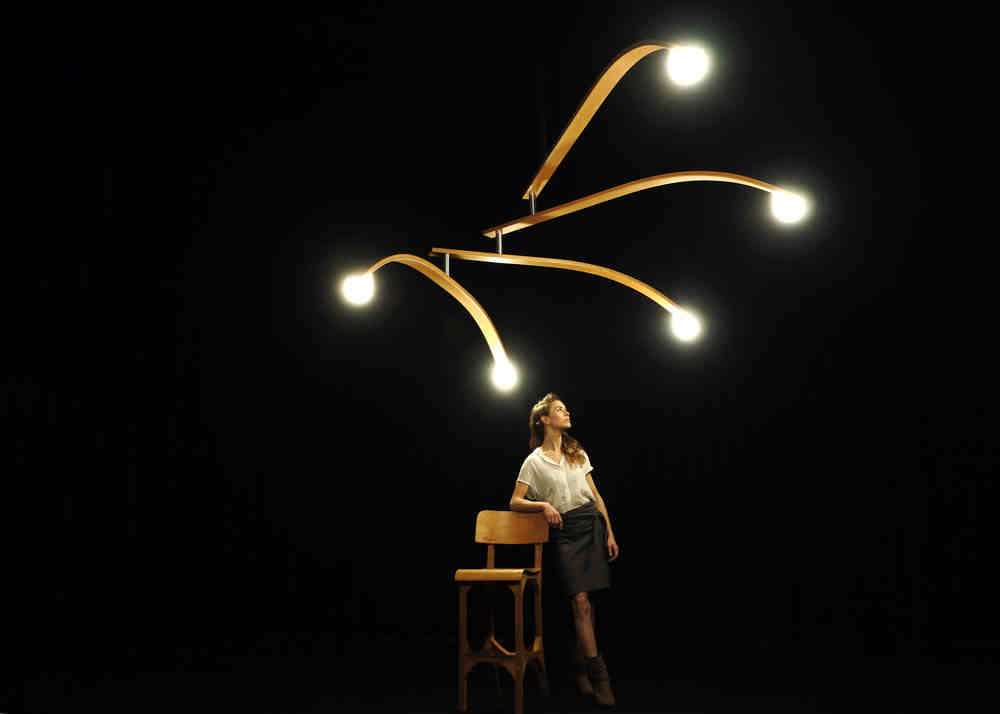 Ovo, by Adrian Fisher, Vancouver, BC. The symmetrical design culminates in a physically balanced luminaire made from contrasting materials with an environmental conscience. Design objectives included using unique materials to create a production ready light fixture while balancing social and environmental responsibilities. The thin wall design has a rigid cement base juxtaposed with a light, soft and flexible silicone shade. Coconut fibre was incorporated into the cement strengthening the walls, and a collapsing core mould was developed to eliminate de-moulding issues. Powdered eggshells were incorporated into the silicone, producing a unique frosted appearance. Project specs: 165 mm length x 114 mm width x 356 mm height; diameter: 165 mm • Prototype 1/2 scale • Base: cement with 5% coconut fibre by weight. Shade: silicone with 10% powdered egg shells by weight • Fabrication/process: OVO is cast using two part moulds made from polyurethane and 3D printed parts. The cavity and core are spaced to allow material to be poured in and vent. The base mould has a collapsing core for de-moulding.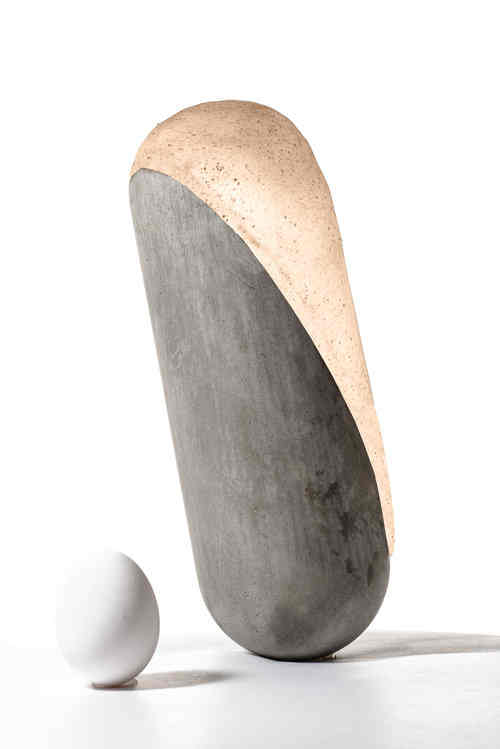 Portal, by Lake & Wells and Karice, Chicago, IL and Vancouver, BC. Precariously balancing two surfaces, wall and floor, Portal is neither sconce nor floor lamp, and yet both. The elongated form and reflective, polished brass core nod to the mirror as a literary object of magic, a portal to other worlds. Favouring neither pole, Portal has no upside down as form balances function for lighting both up and down. Project specs:Materials: brass and LED • Dimensions: 60"tall x 16"wide x 24"deep (when leaning against the wall) • Fabrication: formed and machined brass, matte and mirror polished • Fixture mounts to the wall using a discreet mounting bracket for stability; lakeandwells.com & www.karice.com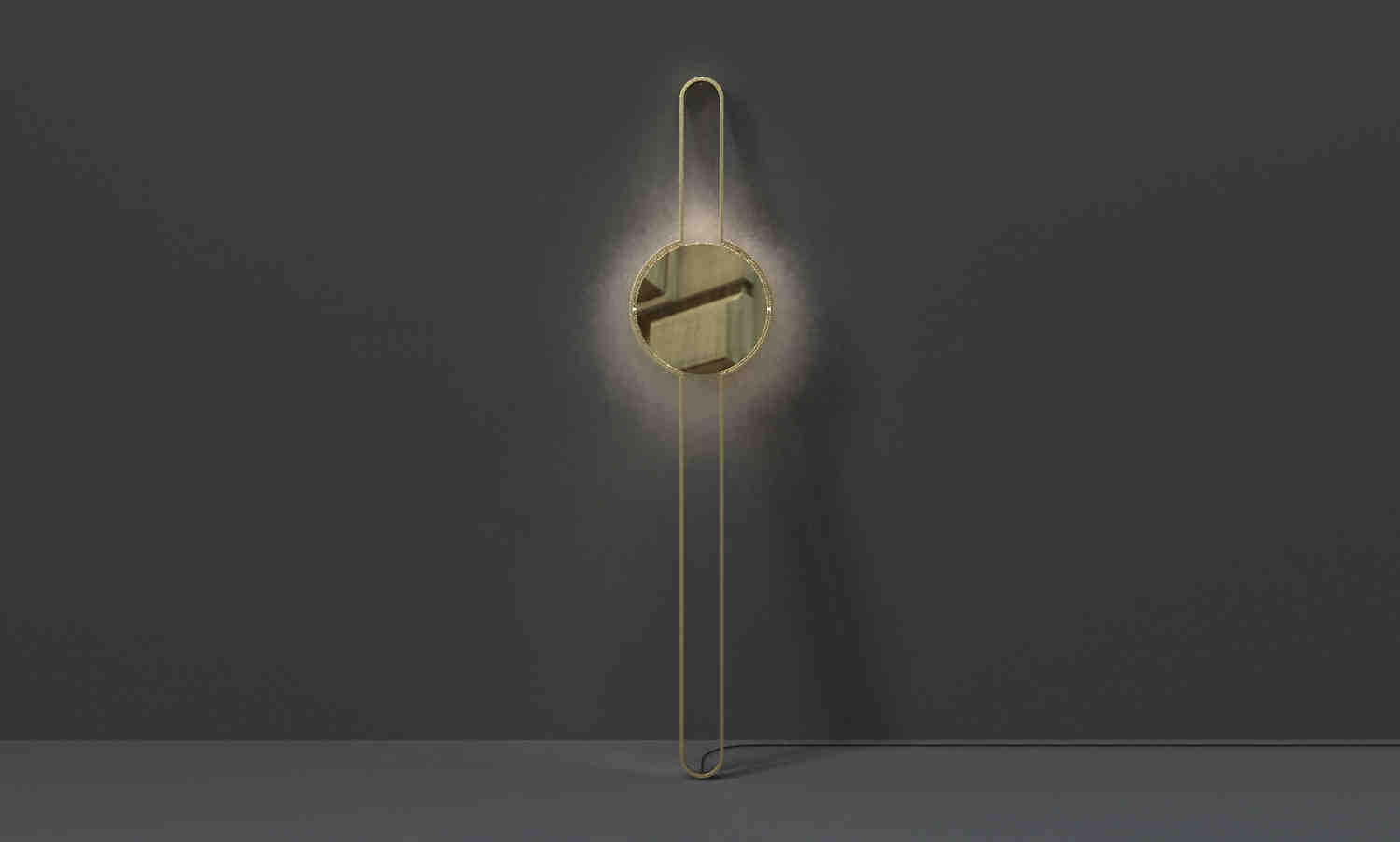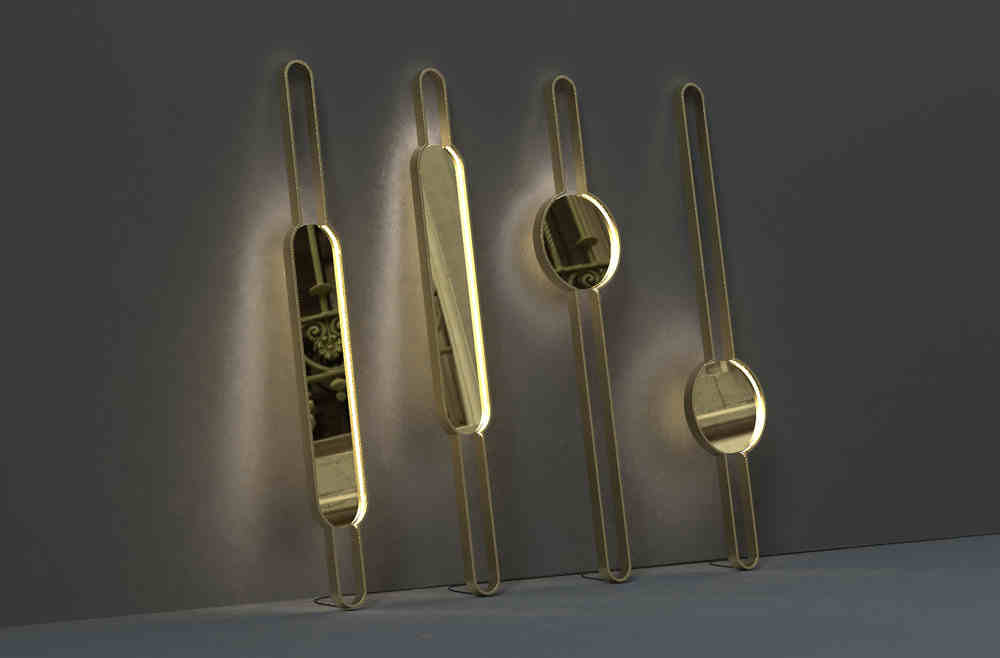 Learn more about all 10 "Established" finalists: www.welovelamp.ca/2018-established-finalists
Canada's "Student" finalist
Driftwood, by Nathan Siu, Mississauga, ON. Driftwood emulates a piece of wood floating on a calm lake, barely breaking the surface and floating without disturbances. The warm diffused light mimics the refraction of light within water, bouncing off the rocky shore and illuminating the floating wood. It is both literally and figuratively "balanced", as the wooden disc is suspended in the air as if floating on water. The ambient lighting from Driftwood provides the room with a warm, comforting atmosphere. Project specs: Driftwood is composed of two main bodies: the oak disc and the concrete base. The oak is finished with a semi-gloss coating to provide higher reflectance. The concrete provides a diffusing effect, creating a softer light. Neodymium magnets are used to levitate the disc and are controlled by a regulating system via the PCB • Diameter: 6″; www.linkedin.com/in/nathancksiu/
Learn more about the "Emerging" (www.welovelamp.ca/horizon) and "Student" finalists (www.welovelamp.ca/2018-student-finalists).