34th Annual IALD International Lighting Design Awards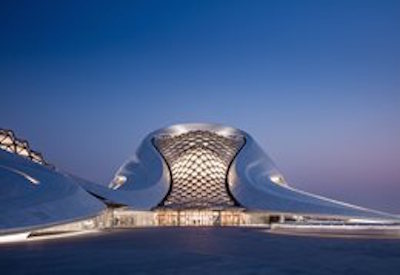 May 10, 2017
Luminaries of the lighting profession gathered on 10 May to honor the winners of the 34th Annual International Association of Lighting Designers (IALD) International Lighting Design Awards. Twenty-two projects from eight countries were on display – including interiors, monuments, façades, museums, and a residence. This year's winners represent some of the most innovative and inspiring work found anywhere in the world of architectural lighting design.
The highest point score winner across all categories, in addition to receiving an Award of Excellence for their project, receives the IALD Radiance Award for Excellence in Lighting Design. Winners of the Radiance Award do not know in advance of their Radiance Award-winning status prior to the evening—only that they should be present at the evening's award ceremony.
The IALD International Lighting Design Awards program is the longest-running awards program recognizing excellence in architectural lighting design. The program honors lighting design that reaches new heights, moves beyond the ordinary and represents excellence in aesthetic and technical design achievement. Judging is a rigorous and blind process; only those projects demonstrating consistent design quality and technical expertise receive award recognition after three straight days of judging.
(Above) Radiance Award for Excellence in Lighting Design: Harbin Opera House, Beijing, China (Beijing United Artists Lighting Design Corp Ltd)
Award of Excellence: 599 Lexington Avenue – Ground Floor Upgrades, New York, USA (Tilloston Design Associates)
Award Of Excellence: Barney's New York, New York, USA (Cooley Monato Studio)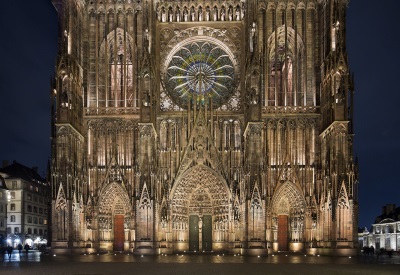 Award Of Excellence: Cathedrale Notre-Dame De Strasbourg, Strasbourg, France (L'Acte Lumiere)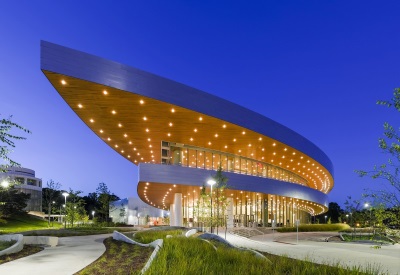 Award Of Excellence: Hancher Auditorium, University of Iowa, Iowa City, USA (Cline Bettridge Lighting Design)
Award of Merit + Sustainability: 888 Boylston, Boston, USA (Buro Happold)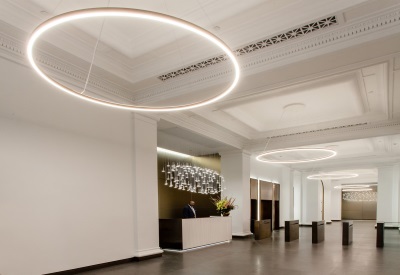 Award Of Merit: 225 park Avenue South, New York, USA (Anita Jorgensen Lighting Design)
Award of Merit: Amanemu, Ise-Shima, Japan (Lighting Planners Associates)
Award of Merit: Chicago Riverwalk, Chicago, USA (Shuler Shook, Ross Barney Architects, Sasaki)
Award of Merit: Corr's Chambers Westgarth, Perth, Australia (Electrolight)
Award of Merit: Debenham's Oxford Street, London , UK (Elga Niemann formerly of Light + Design)
Award of Merit: Elements of Byron, Byron Bay, Australia (Luxxbox Pty Ltd)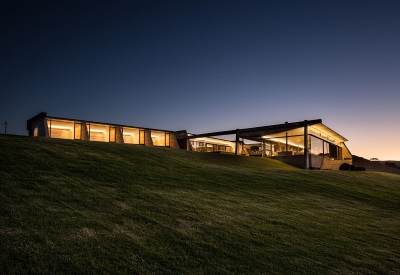 Award of Merit: The Farm Residence, Gerroa, Australia (Electrolight)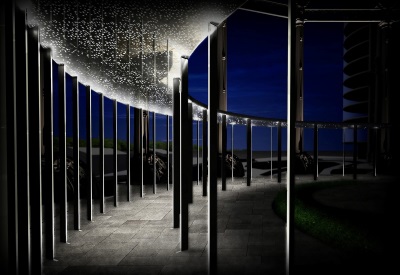 Award of Merit: Gasholder Park, London, UK (Speirs + Major)
Award of Merit: Kunstmuseum Basel Light Frieze, Basel, Switzerland (iart ag)
Award of Merit: National Gallery Singapore: Singapore (Lighting Planners Associates)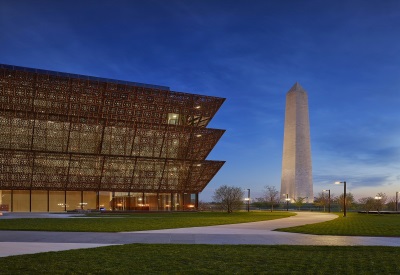 Award of Merit: Smithsonian Institution National Museum of African American History and Culture- Facade, Washington, USA (Fisher Marantz Stone)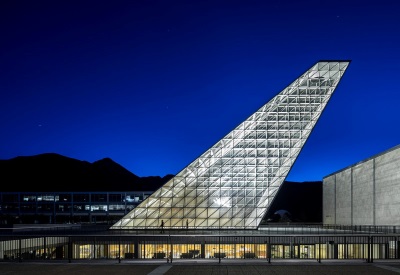 Award of Merit: United States Air Force Academy Center for Character + Leadership Development, Colorado Springs, USA (Brandston Partnership Inc)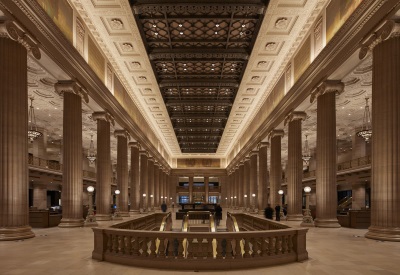 Award of Merit: Wintrust Financial Corporation, Chicago, USA (Schuler Shook)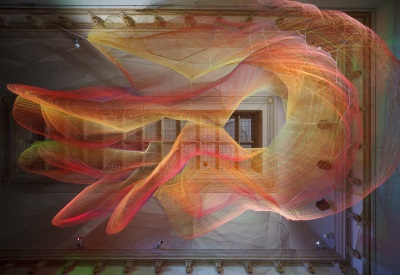 Award of Merit: 1.8 by Janet Echelman, Washington, USA (Arup)
Special Citation for Transformative Multidisciplinary Chandelier: Chappelle Cornielle, Regional Auditorium of Normandy, Royen, France (Wonderfullight)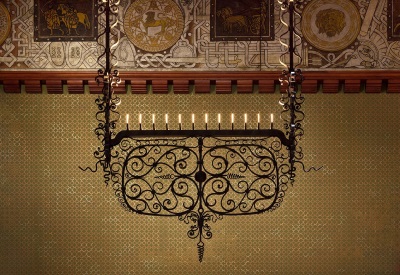 Special Citation for Inventive and Sensetive Reimagination of Historic Gas Luminaires: Park Avenue Armory Veterans Room, New York, USA (Fisher Marantz Stone)
For more information on the IALD Awards see:
http://ialdawards2017.conferencespot.org/