CBC Lighting – Providing Solutions for Industry Since 1995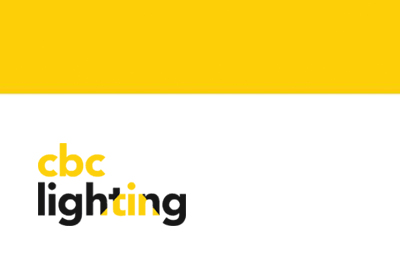 Dec 9, 2019
With over 60-years of experience in the lighting industry, CBC Lighting has established itself as a premier lighting wholesaler in Canada as well as the U.S. They are a company that is distinguished by its commitment to its customers and with a focus on providing solutions. This is a sentiment instilled by President, Abraham Schnitzler, who, throughout his long career, has prided himself not only on personal success but on the success of his clients.
"The way we build relationships is not by being a vendor," he says, "we build relationships by being a solutions provider."
Abraham noted that about a quarter of their business will come from daily requests of companies that are in a jam. One of CBC Lighting's distinguishing qualities is their ability to go the extra mile and getting the right products where they need to be. The other 75% will come from long-standing clients that rely on their daily stock. Due to their expertise and the way Abraham and his colleagues at CBC Lighting have conducted themselves throughout their careers, they are able to leverage longstanding relationships to help companies find the stock they need. They will bring product in from other areas of the country, drop ship, or even look globally. They will also leverage a network of similar companies to find stock when necessary. Whatever it takes to meet a client's need. Which is what Abraham and CBC Lighting mean by providing solutions. They are a problem-solving company. And that's what has made them a leading North American lighting wholesaler.
Abraham refers to CBC Lighting as a below radar supplier. They don't sell to end-users, their clients are generally other wholesale companies and manufacturers, in particular those that supply to retail, municipal, and hospitality sectors – industries where lighting is not the core business.
They will also ship product without their branding, as if it is coming from their client. Which, in part, is what Abraham means by being a below radar supplier.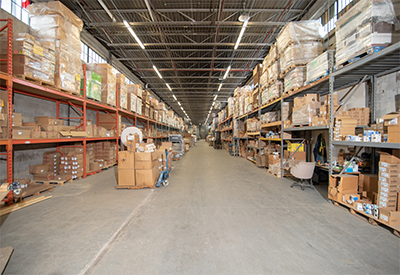 "The way we operate is by far more a service-oriented company than a sales organization," he explains. They don't advertise or market like a typical wholesale company because they are serving the industry. However, Abraham noted they have recently updated their branding and website, which in the past they didn't focus on very much. The reason being is that they see a void in the market for the services and solutions they provide.
Right now, manufacturers are not focused as much on traditional lighting as they are on new LED products and connected lighting etc., in part because price points are stagnating on the older models and traditional lamps. Major manufacturers are looking to new technology to find value and increase profit margins. However, those areas (traditional lighting) will typically still make up a significant portion of a manufacturer's business. Another area where CBC can provide solutions is LED drivers. Manufacturers tend to focus on selling to OEMs when it comes to LED drivers. But CBC Lighting finds that, typically, LED drivers are the first component that will need replacing.
"There's no proper channel for it," explains Abraham, "meaning, the manufacturers are not pushing it – their pushing the OEMs to buy them, they're not pushing the distribution side to buy them."
The reason is that the quantities are too small to make sense financially for manufacturers, being a replacement item. "I get calls for 5 pieces or even 2 pieces, and I supply it because it's a value add for our customers."
CBC Lighting also provides solutions for manufacturers. "Let's say any specific manufacturer has no stock, we can come in and supply it. Either because we know who might have it in stock, or we can bring it in from other places in the world," explains Abraham, "because we understand the urgency. Let's say there's an opening of a new restaurant or a new store, or a hotel and they need to have it by a certain date – we would bend over backwards to help them get it."
Another example Abraham provided was with respect to a municipality working with a supplier in an RFQ (Request for Quotation) situation. "Let's say there's a municipality looking for a yearly contract, and on that yearly contract there's 75-line items – of those 75-line items, the distributor is fine with 60 or 70 but they still need to fulfil the last few to complete the RFQ."
"That's where they come to us and say, 'what can you do on these.' If they go to their competitors, they will be gouged on those items."
Another area where they separate themselves from competition is that they don't have corporate policy to abide by on orders. For example, they won't set minimum order amounts, daily deadlines etc. If they get an order at 4:45pm, they'll still ship it. Abraham noted that might not mean they can move 20 pallets, but a couple boxes here and there at the end of the day is another value add for their customers.
Ultimately, CBC Lighting's business is built on respect for their clients and a commitment to the industry. A reputation Mr. Schnitzler has well established, with CBC Lighting and throughout his professional career leading up to where he is now. That integrity is how they have firmly established themselves as a premier supplier and are poised to continue that growth.
Photo: CBC Lighitng's warehouse at their headquarters in Montreal