Greenlite: Shifting the Mindset Toward Conservation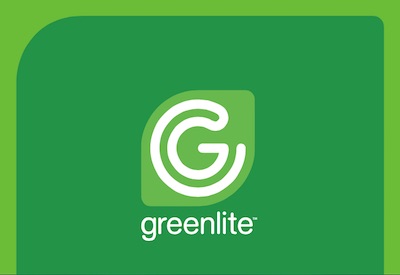 June 19, 2019
Greenlite's story starts with the urgency climate change presents: the time is now for individuals to accept the urgency of climate change and shift their mindsets away from consumption and toward conservation. Greenlite promotes the immediate adoption of a more durable future by providing consumers with high quality, low-cost energy efficient lighting alternatives to collectively reduce our carbon footprint, thereby creating a greener, cleaner home for our families and friends. Which is why Greenlite is a provider of innovative, energy-efficient lighting that builds a community around environmental sustainability. And they were environmentally conscious before it became hip.
Greenlite's mission began 20 years ago with their commitment to supply energy efficient lighting alternatives to the mainstream. Greenlite has become synonymous with premium CFLs (compact fluorescent light) in a variety of wattages, shapes, sizes and colours to replace every incandescent or halogen bulb. Their dedication to product development continues today with increased CFL assortments and cutting-edge LED technological advancements. They pride themselves on promoting sustainability, and consider themselves a leader in that field: "No ifs, ands, or buts, we walk the walk and talk the talk!"
Why Greenlite?
Greenlite is focused on driving profitable growth by setting the benchmark for energy efficient lighting innovation, design, quality, value, and exceptional service.
Their innovations and service orientation have placed them among today's largest North American energy-efficient lighting companies serving both commercial and residential end-users.
Their goal is to stir a community of like-minded people who share their passion and enthusiasm for environmental sustainability, to have dialogue with the company, and to create an emotional connection with products and brands that they believe in.
They understand the importance of creative thinking and are therefore devoted to R&D to successfully developing energy efficient products for every socket.
They have been an Energy Star partner since inception and are CT-Pat and RoHs compliant.
Greenlite serves the residential, commercial, agriculture, and automotive industries. They offer a wide range of high-performance automotive lighting products with style, performance and user safety in mind. Their automotive halogens meet and exceed industry standards. As a core Greenlite industry since inception almost twenty years ago, all their automotive products are DOT certified and produced in OEM manufacturing facilities in Korea.
Their facilities are partnered with major brand car manufacturers which allows them the flexibility to provide comfort, safety and reliability to drivers with proven advanced halogen technology.
When it comes to residential lighting, Greenlite offers many ways to help the environment, from bulbs to fixtures, while enhancing your home. Designing with light can dramatically change the mood, look and functionality of any room. Greenlite energy efficient lighting products can cut your energy bills by up to 70% without compromising style or comfort.
Advantages of Greenlite agricultural products
Weather resistant and approved for damp locations
Fully dimmable and non-flickering
Energy efficient to cut energy costs by up to 70%
Long-life and straight swap
Designed specifically to integrate into all major waterproof armatures
Specific LEDs last more than 30, 000 hours
Lower mortality rates for your flock and lower waste feed in floor fed birds by up to 15%
No shadows, calmer flocks, lower aggression and reduced pecking
Dawn till dusk dimming
Shorter broiler production period
From a commercial perspective, Greenlite offers energy-efficient lighting solutions for commercial applications including offices, reception areas, and open ceiling applications, particularly gymnasiums, warehouses, manufacturing and industrial plants, distribution centres, and big box retailers. With a growing need for facilities to reduce operating costs, energy consumption is often a prime target, especially given the various utility load and usage charges facing companies today. Greenlite understands the needs of the commercial and industrial marketplace and have developed a wide range of lighting solutions specifically designed for commercial and industrial applications; www.greenlite.ca