Serge Le Myre — Vision, Determination, Conviviality in Harmony with Current Trends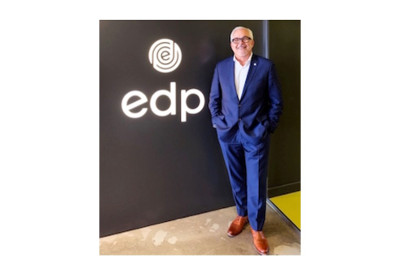 March 25, 2018
Serge Le Myre receives us on the premises of Eclairage Dimension Plus inc. (EDP), which since February 2016 has lodged in the heart of Montreal's hip Mile-Ex neighbourhood. A long road travelled for a company born in Serge le Myre's basement. We have already talked about the history of EDP, a professional lighting resource for architects, engineers, designers, master electricians, general contractors, and others. Today, we meet its president and founder.
Serge Le Myre is curious and open minded about his environment and trends that influence the marketplace and the community. Networking is at the heart of his business strategy. EDP develops and sustains its networks in all environments and at every opportunity. Serge tells the story of an informal and wide-ranging conversation over a glass of wine during a break in a trade show with the person who later will become the CEO of Acuity Brands, Vernon Nagel. Since then, he has maintained a beautiful relationship with Nagel, despite Acuity Brands becoming a US$3.5 billion giant in net sales.
The agency Serge runs now represents more than 50 lighting manufacturers, contributes annually to more than 1,000 lighting projects in the Greater Montreal Area, and employs more than 36 people who are fully dedicated to lighting and control. Last fall, 684 guests, architects, designers, distributors of electrical products, engineers and contractors participated in the company's 25th anniversary celebration. What was special about this event was finding people from all walks and all ages. The "Who's Who" of Montreal's lighting and electrical industry were present and networking at the centre of the festival.
Serge lives and develops his company by listening to market trends that he says are intimately linked to demographic trends. "More and more young people are in decision-making positions. At 27-30 years of age, some lead major projects. So we synchronized our sales force on these demographic changes and the results were convincing (sales having doubled in three years)."
The pace could be dizzying, but Serge Le Myre reminds us that technology is evolving rapidly and he is determined to match this pace. "Specifying has become an important part of the business. It is a kind of virtuous circle in which the more visible we are in projects, the more we are able to interact with the stakeholders and develop business relationships. To reflect this change, Simon Lévesque, who is Director of Specification Sales and has been with the company since 2014, recently became a shareholder.
The balance Serge wants to maintain between demographics and market trends also takes the form of mentoring within the company. Experienced people like Jean Legault and Gilles Lauzière contribute to each of their areas of expertise. "It is important to attract new talent, but we also need to retain and share the expertise that has accumulated over the years." Benoit Martin, who until recently was an EDP shareholder, remains with EDP to ensure the pre-installation coordination with electrical contractors and to continue inspiring young people who join the company.
The workforce is multigenerational and diversified to better cover all aspects of the market. The company is involved in distribution, as well as with electric contractors, architects, engineers and designers. "It's a challenge to have so many different people around the table," says Serge. "Respect for everyone's expertise and opinions is what guides us in this adventure. We don't just work together, we also celebrate. We've developed a team culture to better serve the customer. Technology is now more complex and to find the best solution for the customer we need to have more people interacting at the same time on a project and contributing their expertise."
What if we could change something in our industry?
After thinking at length, he says it would be interesting if there were more women. "It comes down to the idea of diversity. The industry is too masculine, in terms of distribution and entrepreneurs. Lighting technology will accelerate these changes and we need to make room for women and young people quickly to synchronize our demographics with those of our clients."
Serge Le Myre often talks about balance between the different segments of the market and EDP. I ask him how this balance is at the personal level. "My wife, also a partner of the agency, and our two children work with us. The main thing is to admit that the business is 24 hours a day, seven days a week and has become my life. Of course, we have outlets to manage stress, such as sports and travel, but I basically believe that balance is achieved by staying in tune with the development of markets and trends and having the pleasure of nurturing a group of unique people in the industry."
Trust can sometimes be misunderstood, but can also be a great source of leadership. this is the path that Serge Le Myre follows. His confidence I himself allows him to present daring products for dizzying installations and others more sober. He also has confidence in the business community here, in the new generation, in this diverse group that is EDP, and in the industry and its ability to adapt to technological change and demographic change. A story to follow and to watch.
Line Goyette is Managing Editor of LDS; linegoyette@kerrwil.com