Grand Rapids, Michigan and Dimonoff to Launch New Smart Street Lighting Project in 2023
July 24, 2023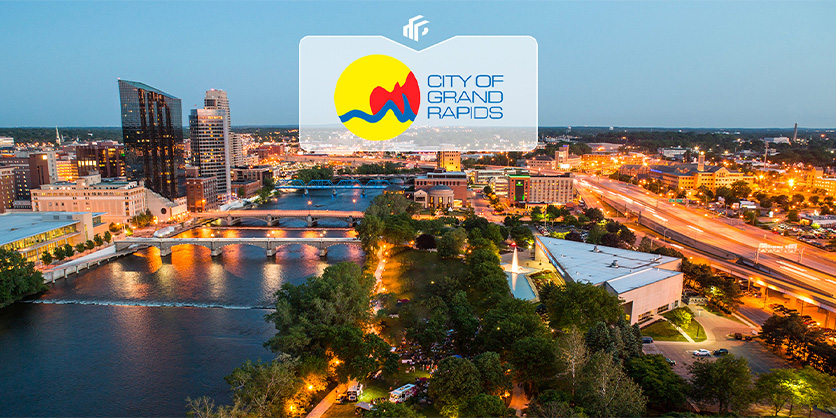 The City of Grand Rapids, Michigan, is set to embark on a groundbreaking transformation of its urban lighting infrastructure with the ongoing Dimonoff's smart street lighting project. This project promises to revolutionize the city's lighting capabilities, bringing forth a new era of intelligent and energy-efficient illumination.
This ambitious project will see the installation of 18,037 smart lighting nodes atop each luminary, effectively creating a connected network that enables the city to remotely access, monitor, and control its entire lighting system in real time. This cutting-edge technology will allow for greater flexibility, responsiveness, and enhanced energy management, positioning Grand Rapids at the forefront of smart city initiatives.
Connected Streetlights for Smarter Control One of the key components of the project is the Dimonoff | SCMS Urban Asset Management Platform, which will serve as the control center for the entire connected street lighting network.
This platform empowers the city to configure, control, monitor, and meter all streetlights. It also provides powerful operational insights and the ability to tailor lighting conditions to specific needs, further promoting safety, security, and sustainability.
The asset and work management module allows for proactive management of light bulb failures identified by Dimonoff | SCMS. Through specific alarms and notifications, Grand Rapids' teams will be able to optimize routing and schedule interventions by keeping track of issues and escalating maintenance work orders. Unnecessary maintenance costs can also be avoided thanks to the exact technical asset configuration, geographical location and type of problem provided by the platform. This avoids unnecessary maintenance costs related to fieldwork and ensures that the city's workers are deployed effectively.
"We are thrilled to be part of this landmark project in Grand Rapids, Michigan. The implementation of our smart street lighting solution represents a significant step towards building a more intelligent and eco-friendly urban landscape," said Bernard Têtu, Founding President at Dimonoff. "With our advanced technology and expertise, we are confident that this partnership will set new standards for smart city initiatives, ultimately benefiting the citizens and the environment."

Bernard Têtu,
Founding President at Dimonoff
Managing Director of Public Services, James Hurt, also expressed his enthusiasm for the project, stating, "This smart street lighting initiative is a game changer for our city. By harnessing innovative technologies, we will improve the quality of life for our residents and enhance safety and security for all."

James Hurt,
Managing Director of Public Services
The city officials anticipate the project to be completed in the first quarter of 2024. This transformative project embodies Grand Rapids' commitment to a smarter and greener future, setting a new standard for urban development and innovation.
More information available here