Ascot Capital Group Announces a Change in the Presidency and the Appointment of Rob Nadler as President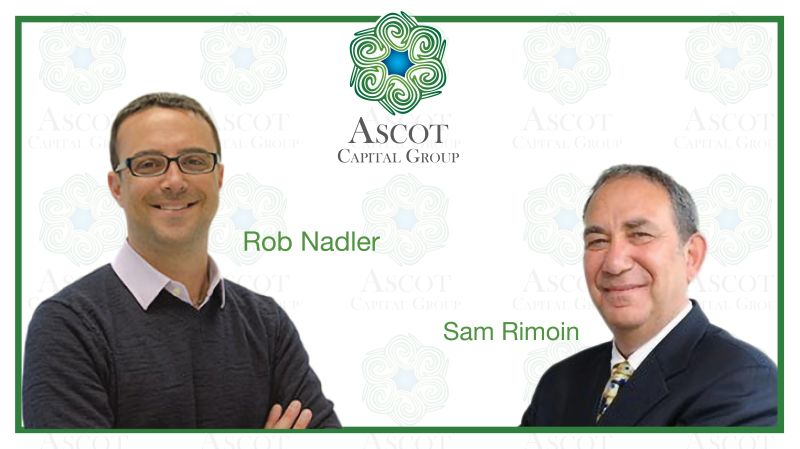 January 18, 2023
Rob Nadler, Stanpro's Executive Vice-President will be promoted and assume the role of President of Ascot's "General & Emergency Lighting Group – Stanpro, AimLite & Beluce" effective June 1, 2023.

Rob joined Stanpro in 2001 and was instrumental in its tremendous growth over the past 20 years, including the organic acceleration of the business, the start-up of AimLite, the acquisition of Beghelli, and the merger of Stanpro and Standard. He led Stanpro's transition to SAP in 2007 where he gained significant organizational and leadership competencies. He has touched every aspect of the business and is well versed on the Sales, Product, and Marketing side, as well as Production, Engineering, Quality, and Distribution operations.

Rob has been active in supporting the electrical industry through his participation as Chair of EFC's Market Research and Supply Chain Committees.
Sam Rimoin will be transitioning from President of Ascot "General & Emergency Lighting Group" to Strategic Advisor effective June 1, 2023.

Sam started with Stanpro in 2000 and has successfully built the business from a start-up operation to a significant market leader before it merging with Standard in 2019. Thereafter, he assumed the role of President for the merged entity as well as AimLite & BeLuce (Beghelli Canada).

In his new role, Sam will advise the group on strategic initiatives and direction. He will continue to collaborate with strategic vendors, agents and customers as well as participating on strategic projects including M&A activity. Furthermore, he will play a key role in supporting our Emergency Lighting businesses to ensure they continue to progress forward in a proactive way; by performing well, and adopting and promoting relevant technologies.

Congratulations to both Sam & Rob as they move forward in their new roles.