Toward to "Lighting 4.0" Era, the SSL2 (Sustainable Smart Lighting x Solid State Light sources) Concept
June 14, 2023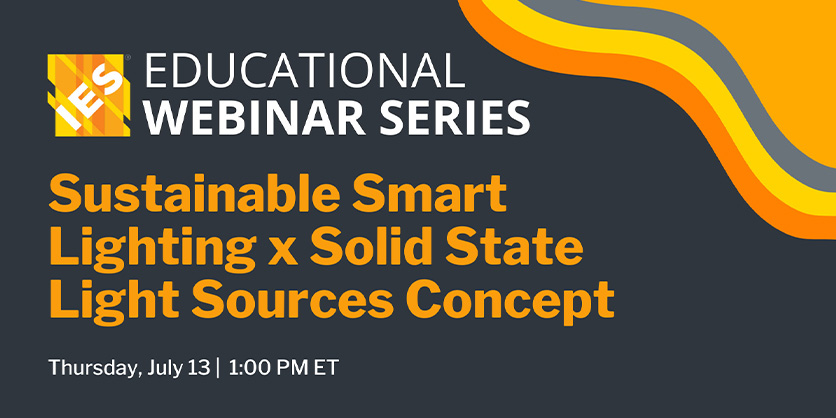 13 July 2023 | 12:00 pm – 1:00 pm EDT
During the last decade, SSLs-Solid-State Lighting based on components like LEDs, OLEDs and LDs, challenges conventional technologies.
In particular, LED has turned into a game changer beating the conventional technologies in all aspects. It is therefore anticipated that in short term, all of electric lighting will be based on SSLs. Today, SSLs proceed to the projected conclusion: replacing all legacy technologies, this is a major change in the lighting market that is considered as a revolution.
Artificial light absorbs 13-14% of the world's electricity annual production. Today, we are witnessing a transition from the conventional "analogue" lighting technologies towards "digital" lighting. Smart lighting will become the backbone for smart cities and homes.
Smart lighting concept leads towards the heart of the "Internet of Things". Further, to serve society as effectively as we could, Industry has coined a new term "human-centric lighting" (HCL) to direct its primary efforts in meeting human needs. The objective is switching to smart human-centric lighting driven by both "efficiency" and "quality of light". But this forecast could be severely affected by the "rebound effect" described by Jevons in mid-19th century. Switching to the SSL2 concept, which consists of sustainable smart lighting systems based on solid-state lighting devices, might be one way to stop that harmful effect.
Smart, human-centered lighting that incorporates light quality is driven by "appliance efficiency." This merely suggests that the "Right Light" should be provided by next-generation lighting systems with the best levels of quality and efficiency when and where it is needed.
This webinar will highlight all the above-mentioned issues and will focus on the future of the lighting systems and their contributions to the sustainable development of smart cities.
More information available here