HALO Live Featuring Canless Lighting Solutions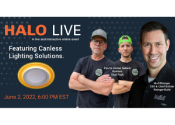 May 10, 2022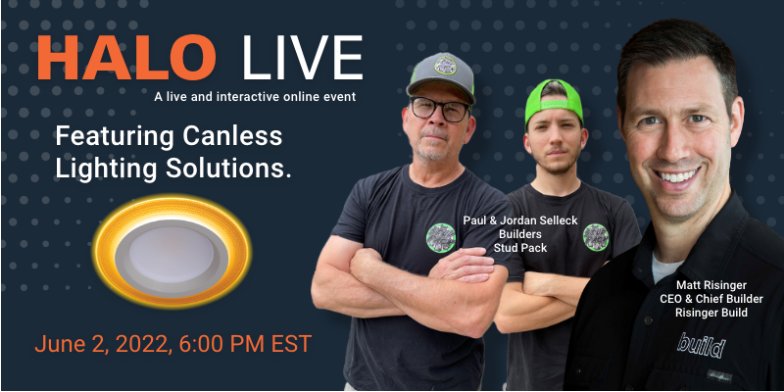 HALO Live is a virtual and interactive event bringing together some of today's top industry experts and HALO award-winning canless products. ​
The HALO team will be joined by industry experts, Matt Risinger, CEO & Chief Builder of Risinger Build, and Builders Paul and Jordan Selleck of Stud Pack.
During the event, you'll:
Hear from our experts on why they choose HALO products for projects​
See HALO products in action during a live install​
Q&A session
The first 400 Registrants will receive a free HALO product kit!
Event Link Will Be Shared By Email Closer to the Event.
Go HERE to register