Founder Margaret Wong Accepts Invitation to Join Prestigious Committee of 100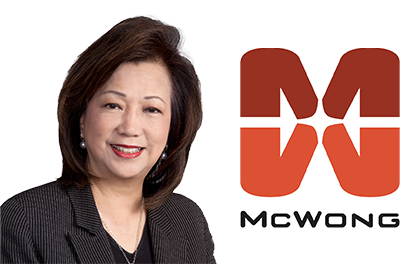 May 19, 2022
McWong International has announced its founder and President, Margaret Wong, has been extended membership to the prestigious Committee of 100.
A non-partisan leadership organization of prominent Chinese Americans in business, government, academia, and the arts, the Committee invites individuals who are pioneers in their respective fields across the arts, science, technology, business, and finance to join based on their extraordinary achievements. Wong, a global entrepreneur, founded McWong International in 1984 and has launched several other highly successful enterprises. A Hong Kong native and American citizen, Wong has won the prestigious President's "E" Award and "Export Businesswoman of the Year" – U.S. Department of Commerce/MBDA. She has led numerous successful delegations from the U.S. to China, including with several California Governors and U.S. agencies. "I am honored and humbled by the invitation to join the Committee of 100," says Wong. "I look forward to continuing the work of fostering mutual understanding and collaboration between the U.S. and China, particularly in the area of business."
Wong will be accepted into the Committee during its annual Conference & Gala, taking place May 5-7, 2022 in Washington, D.C.