Dark Sky Place of the Year Award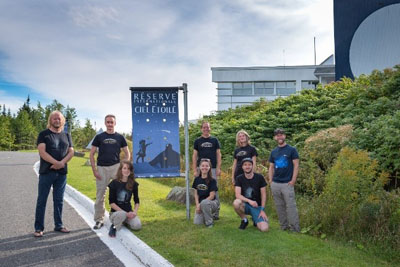 Oct 22, 2021
This award is given in recognition of a recent exceptional achievement to an International Dark Sky Place.
Mont-Mégantic International Dark Sky Reserve
Canada
Mount-Mégantic International Dark Sky Reserve was the world's very first International Dark Sky Reserve certified by the International Dark-Sky Association. Since its designation in 2007, its team has been working tirelessly to lead the changes for dark sky practices within its community and for the whole province of Quebec.
The education and outreach done from Mont-Mégantic really show the commitment of its people. The ASTROLab (the astronomical museum anchored in the heart of the Reserve) gave many hundreds of online and interactive live presentations about astronomy to children of elementary and high schools. Every presentation started with the importance of dark skies and the impacts of light pollution. There were more than 35 classes per week, from September 2020 until May 2021, reaching thousands of children across Quebec. During the pandemic lockdown, the team at the reserve stood out by reaching thousands of people by broadcasting Facebook Live presentations about the night sky and the importance of its preservation. These live shows have even reached beyond Quebec to several French-speaking countries.
Mount-Mégantic has an extensive list of achievements including spreading the good lighting practices outside the reserve and across the province of Quebec and developing a new methodology for the monitoring of light pollution in SEPAQ National Parks, among others.