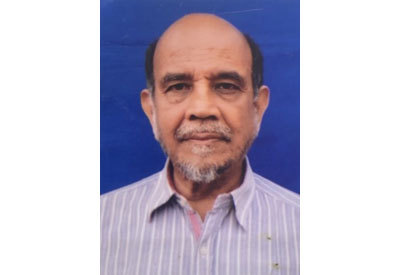 Oct 22, 2021
This award is given to individuals and organizations in recognition of their efforts to promote and advance the mission and programs of IDA to preserve night skies on each of the six inhabited continents.
Noorali Jiwaji
Tanzania
Dr. Noorali Jiwaji has spent many years as an educator and has taken a keen interest over the years to promote astronomy and developing astronomy in East Africa. Through his work, Dr. JIwaji has raised awareness about the effects of light pollution and the importance of protecting dark skies. He has played an especially integral role in educating children. Additionally, Dr. Jiwaji has approached the municipalities in his community to discourage light trespass and unnecessary outdoor lighting and in doing so has helped contribute to the preservation of dark skies. He also participated in the Sub-Saharan Africa Dark Skies project and was instrumental in disseminating the information to the public. Further, he has become a reliable contact for dark skies projects such as International Year of Light and other outreach programs. In short, Dr. Jiwaji has dedicated many years to educating the public on the effects of light pollution, making public presentations as well as academic presentations.
Emma Zulaiha Binti Zulkifli
Malaysia
Emma is an active advocate for dark sky awareness and light pollution in Malaysia. The founder of Dark Sky Malaysia, she utilizes multiple tools to leverage the public interest such as astrophotography and environmental issues in her outreach. For example, during the pandemic, she conducted astronomical observations to connect the public to the cosmos and directly educate the people of Malaysia about the importance of protecting the night. Emma also works closely with campaigns like Globe at Night and neighboring countries in Southeast Asia to encourage people to look up at the night sky. Furthermore, she presents on the topics of light pollution and astrotourism. Additionally, Emma is the co-scriptwriter for two national television documentary series revolving around dark skies in Sabah, Malaysia. Her efforts have also been published in local newspapers.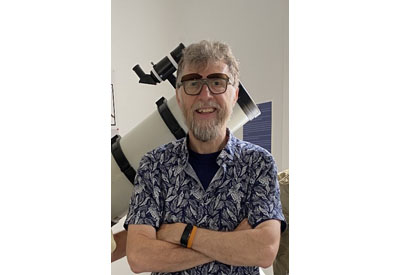 Gareth Davies
New Zealand
Gareth has contributed an immense amount of time and energy toward preserving the dark on the island of Waiheke, New Zealand. As director of the Waiheke Observatory, he has been a huge part of generating support for dark sky preservation from communities there and inspired many with his skill and talent for storytelling about the night sky and artificial light at night. Through his storytelling, Gareth is able to grip people's imaginations while imparting useful and inspiring knowledge about the stars, light pollution, and what we can do about it. Additionally, he is involved with numerous outreach activities that reach large audiences. These activities include ongoing planning for wider outreach such as cloudy night activities, interactive pieces, and more.
Jurji Stare
Slovenia
Over the last several years, Jurij has developed a number of computer programs for visualizing sky brightness around the world including the popular lightpollutionmap.info, which shows the data from the New World Atlas and satellites. It has an incredible reach and is used by thousands of people each month. Jurij also programmed Radiance Light Trends, a web application allowing users to examine changes in nighttime light emissions (nearly) worldwide, from 1992 up until the present day over time. Each month, about 2000-3000 graphs are produced by Radiance Light Trends users. The data from both apps are being used by activists around the world to perform quantitative analyses that would otherwise not be possible for them. Additionally, when the ALAN literature database broke down, he stepped up and programmed a temporary replacement, and later helped get the data into a format in which it could be automatically imported into the new database home. Finally, he recently worked with Salva Bara and Fabio Falchi to develop a new tool for lightpollutionmap.info which allows a user to calculate how much of the skyglow at any given location comes from a particular source (e.g. a nearby town or distant city).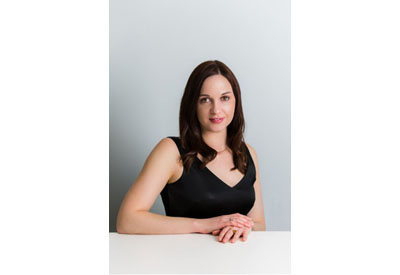 Jane Slade
USA

Jane has created a first-of-its-kind interview series podcast called Starving for Darkness. The podcast brings experts and enthusiasts from all disciplines to talk about the problem of light pollution with the goal of creating general awareness on the topic and fostering a sense of community within the global network of dark sky defenders. By amplifying these very intimate conversations with the public, guests also become part of a larger network of understanding. As faces and voices become more familiar, ideas about preserving the night become normalized as more common knowledge, and offer language for more and more people to create awareness about the problem of light pollution. In addition, each episode offers insights from a different specialty or point of view. By exploring light pollution from different angles such as lighting design, biology, psychology, astronomy, and advocacy individual experts nourish and elevate the current discourse across the spectra of knowledge. The broad appeal of the podcast amplifies the discussion of light pollution globally and generates more awareness about the larger conversation that is taking place between dark sky defenders.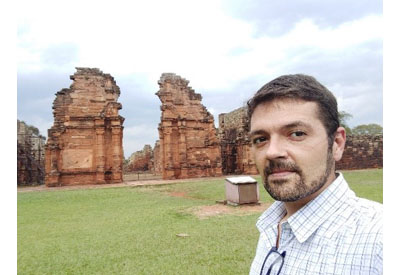 Alejandro Sommer
Argentina
Alejandro Sommer is an IDA Advocate, astrotourism consultant, cultural cosmologist, dark-sky storyteller, and teacher working in Misiones, Argentina. His main passion is Cielo Guaraní (Guaraní Sky), an astrotourism project at Salto Encantado Provincial Park that connects visitors with the cosmology and culture of the local indigenous communities, the Guaraní, through storytelling and nighttime excursions into the jungle of Misiones. Additionally, Alejandro is a trained Galileo Teacher, teaching inclusive astronomy to visually impaired students; and in his spare time, he leads a scout troop. Alejandro's involvement in the dark-sky movement in Argentina led him to begin advocating for government policies to protect Misiones' delicate nocturnal environment. Earlier this year, Misiones adopted a provincial law for dark-sky protection according to IDA lighting principles. A major win for nocturnal conservation in Argentina, the law goes beyond the protection of nature reserves to include a full provincial lighting management plan that covers cities and urban areas, too. Alejandro also emphasizes the importance of collaborating with the indigenous community and promoting and preserving their unique astronomical cultural heritage.