The Dr. Arthur Hoag and William T. Robinson Award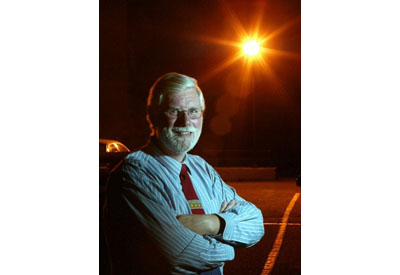 Oct 22, 2021
This award is given to an individual who has been outstanding in educating governmental organizations, businesses, and the public about the merits of outdoor lighting control ordinances.
Robert Dick
Canada
Robert Dick has contributed an extraordinary effort to light pollution reduction for over 25 years in Canada and worldwide. After a multi-year process that included an intensive and extensive assessment of peer-reviewed literature across many science disciplines, Robert then integrated this knowledge into a consistent and rational set of quantitative guidelines called the Canadian Guidelines for Outdoor Light (CGOL) for Canada's National Parks Agency (Parks Canada). These guidelines are also used by the Royal Astronomical Society of Canada Dark-Sky Preserve Program and have been used to help guide the IDA International Dark Sky Places Program as well. They were the first set of lighting guidelines to acknowledge the biological impact of artificial light at night (ALAN) and to specify limits to the lighting characteristics. The result is a concise set of thresholds below which ALAN has limited impact on the ecology. Although initially limited to typical park areas in the temperate zone of North America and Eurasia, further study suggests these thresholds may be generalized over more tropical areas as well. The four light attributes covered in the CGOL are shielding, spectrum, brightness (illuminance and luminance), and timing of the light. The key is in balancing all four attributes to minimize impact while maximizing visibility.
Through progressive design, construction, technological innovation, and entrepreneurship, Robert Dick has supported IDA and its mission to preserve the night by promoting quality outdoor nighttime lighting. It is one thing to know how light disrupts the ecology; it is quite another to create a luminaire that prevents it. Robert of the Canadian Scotobiology Group (CSbG) Inc. has developed the CSbG-EcoLight that produces lighting with a low-ecological impact that places limits on brightness, extent, spectrum, and timing and has the IDA Fixture Seal of Approval. It was developed to be fully compliant with the Canadian Guidelines for Outdoor Lighting (CGOL). The lights have been sold across Canada, the USA, and Europe. Based on conversations with managers at Canada's National Parks Agency, Robert developed EcoLight's specifications and technologies to both satisfy the CGOL and complement the needs of park agencies. This required the lights to also be versatile to accommodate local ecosystems and to extend the range of applications.