UL Updates UL 8802, Outline of Investigation for Germicidal Systems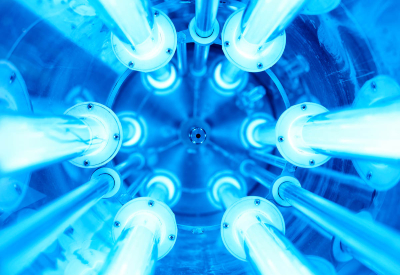 July 19, 2021
By Craig DiLouie
The third edition of UL 8802, Outline of Investigation for Germicidal Systems, introduces a new Part IV to the standard. This section addresses retrofit kits that facilitate replacement of the light source of a General Lighting Service (GLS) luminaire with a UV LED emitter assembly. For this product type, risk of UV overexposure is mitigated by the exclusive use of UV LED sources that are classified as "risk group exempt" in accordance with criteria in IEC 62471, Photobiological Safety of Lamps and Lamp Systems. The third edition also includes updates to other areas based on feedback from industry and field experiences.
UL issued the first edition of UL 8802 on September 1, 2020, to address UV germicidal systems that expose surfaces within an unoccupied area with UV energy where the exposure dose would otherwise pose a risk of personal injury to occupants.
The second edition appeared on March 1, 2021. It combined first-edition content with two Certification Requirement Decisions (CRDs) for UL 1598, the Standard for Luminaires, that were established to address safety requirements for other UV germicidal equipment types. The CRDs provide a framework for addressing personal injury hazards from UV overexposure; UL 1958 addresses risks other than UV overexposure, such as shock, fire and personal injury.
The requirements in UL 8802 continue to be limited to fixed equipment and systems intended for installation in non-residential locations.
Design innovations for UV germicidal products continue to develop, requiring additional standards work by UL.
Craig DiLouie, LC, is Education Director for the Lighting Controls Association. Reprinted with permission of the Lighting Controls Association, www.lightingcontrolsassociation.org