Martin Stephenson Takes on Market Leader, Canada Role for Signify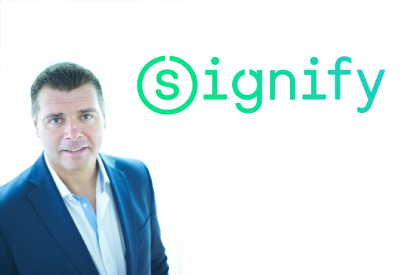 Jan 20, 2021
Signify Canada has announced David Grinstead, Market Leader, Canada, Signify will retire at the end of the month. "We thank David for his contributions, passion and dedication to the company and industry," said the company via press release.
Martin Stephenson will take on the Market Leader, Canada role in addition to his current position as Head of North American Systems & Services at Signify. He reports to Kevin Poyck, Market Group Leader, Americas.
Martin joined Signify in 2019, and has extensive business development, strategy and sustainability experience. Previously, Martin led his own management consulting firm, where he advised clients on innovative strategies for growth and operational health. Before that, Martin spent nearly 20 years with Schneider Electric. He held a variety of leadership positions across Process Automation, Strategy, Innovation & Development and Professional Services, Energy & Sustainability.