The Vertical Mast Beacon LED Tower Wins 2019 Pro Tool Innovation Award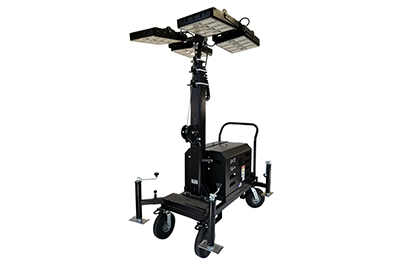 Sept 11, 2019
Early September the judging was wrapped for the 7th annual Pro Tool Innovation Awards (PTIA) and Lind Equipment received its second PTIA award for the Vertical Mast Beacon LED Tower. A diverse panel of judges made up of contractors, construction business owners, tradesmen, and media professionals from across the United States came together to vote on entries submitted by top global manufacturers. Here's what the judges had to say about The Vertical Mast Beacon LED Tower.
"Lind Equipment improves on their 2018 Pro Tool Innovation Award winner without sacrificing the light output and single-user setup and transport that impressed us in the first place. It's a more compact design, dropping more than a foot in height and able to roll through standard doors. We also really like the maneuverability from the caster upgrades and the added safety of the new winch design. When it's time to throw a ton of light on the site, Lind Equipment is a name you can continually turn to."
After looking through and judging hundreds of power tools, hand tools, fasteners, and accessories, winners were chosen based on industry innovation. Winners consistently demonstrated achievement in any combination of the following: innovative features, advanced power delivery, groundbreaking ergonomics, technological advancements, and value. The 2019 Pro Tool Innovation Awards recognize best-in-class products that are truly ahead of their time.
"Each year, manufacturers reach further and further to innovate and improve their products, helping improve job site efficiency, safety, and productivity. While incremental advancements are the norm, some products truly distinguish themselves in the industry and deserve particular recognition. Business owners, builders, contractors, and tradespeople can look to the Pro Tool Innovation Awards to find the products that will help them work more quickly, safely, and with greater efficiency," said Clint DeBoer, Executive Director of the Pro Tool Innovation Awards. "These new tools also tend to save Pros and businesses money in either material costs or time-savings. That's the kind of innovation that often speaks the loudest."