Human Centric Lighting Market to Grow at a CAGR of 37% from 2018 to 2024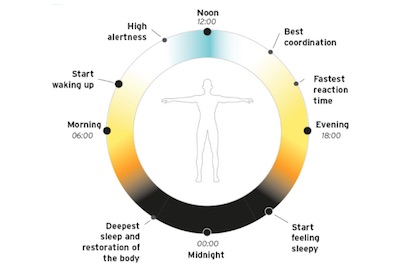 October 18, 2018
Factors driving the growth of HCL solutions include increasing benefits of human centric lighting, joint efforts from regulatory bodies, manufacturers and distributors, and greater adoption of solid state lighting, says a research report. The effect of lighting on humans has been studied for more than a decade now.
The evolution of smart technology has considerably changed the overall lighting industry in terms of energy and money saving and has improved the safety norms for the convenience of the users. Since the early 1990s scientists have studied the effect of light in the improvement of Seasonal Affective Disorder (SAD) in humans. In 1989, it was successfully concluded that light can have anti-depressant impact on SAD patients. Studies have also shown that the natural colour of daylight triggers melatonin and serotonin production in humans. These hormones control physical, mental, and behavioural changes or their circadian rhythm in humans.
Human Centric Lighting (HCL) aims to improve a person's well-being, mood, and health by controlling spectrum, intensity and timing. HCL solutions are designed to mimic the effects and illuminance of natural sunlight.
HCL is used in various applications such as healthcare, education, workplaces, retail, and residential applications, among others. HCL, which is also known as circadian lighting or lighting for health, is expected to gain recognition and drive the lighting industry during the forecast period 2018-2024.
Demand for HCL solutions varies according to various geographical regions. The HCL market holds a prominent share in various countries of North America, Asia-Pacific, Europe, and the rest of the world.
Geographically, Europe led the global HCL market in 2017 in terms of volume and value and is expected to witness the highest growth during the forecast period (2018-2024). This is mainly due to the increased adoption rate of HCL solutions across the region.
The key market players in the global HCL market are Acuity Brands, Inc., OSRAM GmbH, Hubbell Incorporated, Legrand, Philips Lighting, Glamox, Digital Lumens, Inc., Zumtobel Group AG, Seoul Semiconductors, Cree, Inc., Waldmann Lighting, Lutron Electronics Co., Inc., and Hevlar, among others.
Find out more: www.reportbuyer.com/product/5470657/global-human-centric-lighting-market-value-and-volume-focus-on-component-fixture-and-controls-applications-analysis-and-forecast-2017-2024.html.