Enter the 36th Annual IALD International Lighting Design Awards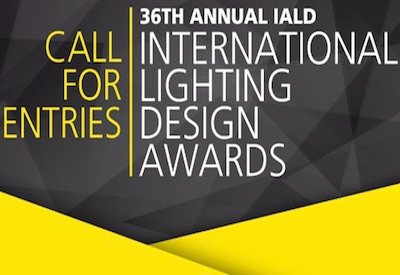 October 3, 2018
The IALD International Lighting Design Awards program is the longest running award program recognizing architectural lighting design excellence. Receiving an IALD award is universally heralded as the top honour in the lighting design industry. Begun in 1983, the IALD International Lighting Design Awards honours lighting design that reaches new heights, moves beyond the ordinary, and represents excellence in aesthetic and technical design achievement.
Entrants must be lighting designers, and awards will be granted only to the team or teams that performed the design of the architectural lighting for the project that was submitted.
The project must be a permanent architectural lighting design solution for which construction was completed on or after June 1, 2017. To be considered permanent, projects must be intended to be in place for at least two years when they are submitted. The IALD encourages the submission of all sizes of lighting design projects.
A project that has been previously submitted for an award with IALD may be resubmitted, as long as it did not previously win an award and it adheres to the date requirements.
Find out more: https://iald.secure-platform.com/a/organizations/main/home.