Lighting Industry Loses an Icon: Paul Hafner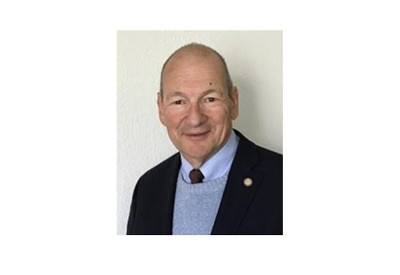 August 3, 2018
Paul Hafner, a lighting industry veteran who created lighting specialist training programs for the National Association of Innovative Lighting Distributors (NAILD), passed away from pancreatic cancer on July 29.
Hafner worked in the lighting industry for nearly 30 years and made many contributions to NAILD, its educational programming and the industry at large, says NAILD. According to Becky Phillips, a past president of NAILD, "Paul was an inspiration, mentor and friend to NAILD and its members. He created the foundation of our successful lighting specialist (LS) program and developed and maintained both LS-I and LS-II for many years. He also worked with the organization and board for many years during conference and board retreats to guide the organization to its current path. Paul's passion for lighting was evident in his relationships with his friends, students and the industry."
Hafner created "The Transition of Legacy Sources to LED" (LS-I) and "Lighting Specialist II" (LS-II) and helped NAILD launch them in 2006. LS-I helps lighting sales employees better understand how and when customers should retrofit their facilities from incandescent and compact fluorescent light technologies to solid-state lighting (LEDs). LS-II takes that training one step further, focusing on retail, industrial, office and educational facilities. Both courses are a combination of expert technical instruction and hands-on field experience delivered through user-friendly, self-paced online courses that Hafner narrates.
Lighting Unlimited CEO Cory Schneider, who is NAILD's current president, says Hafner's death is a tremendous loss for NAILD and the entire lighting industry. "
Read the full NAILD article: http://naild.org/lighting-industry-loses-an-icon/.