Acuity Brands Shares Jump in Light of Positive Third-Quarter Earnings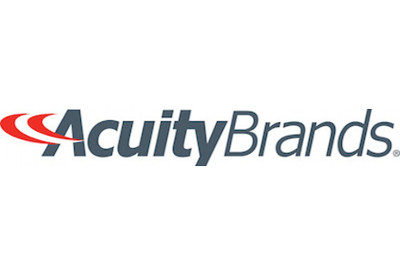 July 10, 2018
Acuity Brands Inc. shares have surged following better-than-expected fiscal third-quarter results. The lighting company reported earnings of US$1.80 per share on revenue of US$944mln compared with US$1.90 EPS on revenue of US$891.6mln in its previous third quarter.
Acuity reported adjusted earnings of US$2.37 compared with consensus estimates of US$2.17. The company also topped revenue estimates of US$899mln.
The Atlanta-based company provides lighting and building management solutions throughout North America, Europe and Asia. Brands include Lithonia Lighting, Holophane, Peerless and Gotham.
Sales have been driven by shipments of the company's Atrius-based luminaires, as well as higher shipments of products for infrastructure and utility projects. Those items were partially offset by lower net sales for larger commercial projects, Chief Executive Vernon Nagel said in a statement.
The company is expecting demand in the North American lighting market to improve in the second half, although pricing is expected to remain challenging in some parts of the market. Shares have fallen about 33% in 2018, while the S&P 500 has gained about 2%.