Lance Bennett Assumes Presidency of IES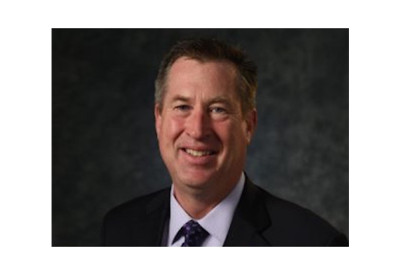 July 10, 2018
Effective July 1, 2018, Lance Bennett has assumed the office of President of the Illuminating Engineering Society. Bennett succeeds Cheryl English.
A member of the lighting industry for over 30 years, Bennett has been with Eaton's Lighting Business for over 24 years. He is responsible for global sales of all specification products for the U.S. based division. Prior to his current role, he served in a variety of capacities for Cooper Lighting, from regional sales to Area Vice President in the U.S. Bennett's previous global experience includes opening the first international office for a large, U.S. based multinational lighting controls company, as well as product development and marketing.
An engineer by education, Bennett is a member of IES and International Association of Lighting Designers (IALD) Lighting Industry Resource Council, as well as corporate member of the United States Green Building Council and American Institute of Architects Cornerstone Partner. Bennett also serves on the Board of the International Landscape Lighting Institute. Lance has also previously served on the Board of the IALD Education Trust.
"There has never been a better time to be a member of this Society," says Bennett. "With all the changes within the lighting field, IES provides the whole lighting industry a place to share research and knowledge that yields the standards and best practices the industry counts on, while providing a sense of community through the many technical and non-technical committees and the over 100 local sections."
Cheryl English new serves as ILC's Past President. Jennifer Jaques, Lighting Application Sciences, LLC, is President-Elect.