Deco Lighting Expands Canadian Representation with LumiGroup Sales Agency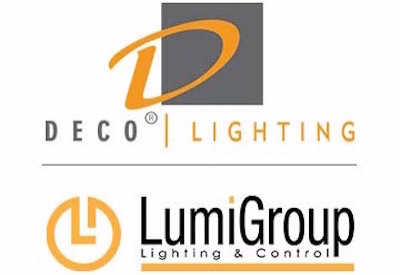 November 8, 2016
Based out of Montreal, Quebec, LumiGroup will bring Deco Lighting's line of LED lighting products, ranging from interior luminaires to outdoor lighting fixtures, to the Canadian market.
"Deco is the most innovative manufacturer on the market, in terms of products and their 10‐year warranty on LED, drivers and labour," says J.C. Calabro, President and CEO of LumiGroup Inc. "We are proud to represent them."
Dedicated to delivering top‐quality, energy‐saving lighting solutions to the commercial, industrial, and municipal sectors, Deco Lighting offers a strong portfolio of all‐new LED luminaires, ranging from the SFP‐LED interior flat panel to the Gladetino low‐profile LED area light. At the core of new product development is a commitment to use the latest design techniques and LED components to create state‐of‐the‐art solutions that deliver energy savings for clients, maximizing payback and return on investment.
With a focus on energy efficiency and clean technology at the forefront of today's building projects and renovations, Deco Lighting is continuing to refine and grow its network of representatives to help deliver DECO Digital Lighting Systems to a wide range of customers throughout North America.
A manufacturer of green lighting technology, Deco Lighting serves the growing need for sustainable lighting and control solutions. To learn more about Deco Lighting, visit www.getdeco.com/company.
LumiGroup, founded in 1995, is Quebec's largest lighting agency. It represents a number of lighting manufacturers from Quebec and around the world, exhibited in an 11,000 square foot showroom in the heart of Montreal's Mile End artistic district.