Philips and Cisco Form Global Strategic Alliance to Address CDN$1.5 Billion Office Lighting Market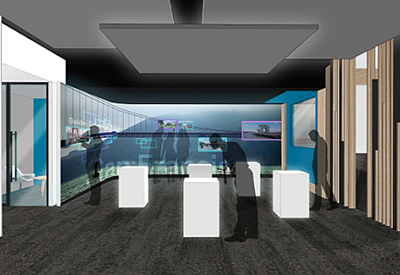 A global strategic alliance between industry giants Philips and Cisco brings together Philips' LED based connected lighting system with Cisco's IT network to address a global office market estimated to be worth CDN$1.5 billion. This alliance in the Internet of Things will help enable customers to receive the best that the lighting and IT industries have to offer, the two companies say. Philips and Cisco will also collaborate on a joint go-to-market strategy. The two companies aim to accelerate adoption of this technology in the market and deliver increased connectivity, comfort and efficiency, constituting the most innovative features of a modern building.
To showcase how Philips and Cisco can work together to unlock the benefits of the IoT in offices, Cisco is installing a state-of-the-art Philips connected lighting system at its Canadian headquarters in Toronto.
According to Bill Bien, SVP, Head of Strategy and Marketing, at Philips Lighting, "Customers will receive the best energy efficient lighting experience in the connected world and be able to use information acquired from their connected lighting system to save energy, reduce costs, improve productivity and optimize their workspace environment. Lighting that is connected to highly secure, reliable IT infrastructure will form the backbone of the smart office of the future."
Lighting is a logical first-step to bringing IoT to enterprises worldwide. Equipped with sensors, connected lighting becomes intelligent to sense and measure the environment. For example, occupancy sensors in the system can provide information on space utilization to help reduce costs. Typically, lighting is responsible for 40% of a building's electricity use. Nearly 80% in energy savings and reduced building maintenance costs can be realized by managing, integrating and controlling an LED connected lighting system through a network.
Watch for more on this in future issues.