Slate™ from Axis Lighting: Sleek, Slim and Elegant from Every Perspective
April 21, 2023
Clean lines and discreet lighting to give the ceiling center stage
Introducing SlateTM, a contemporary styled flat luminaire ideally suited for modern-day environments, including open-plan offices and other architectural spaces.
Seamless Integration
SlateTM for Wood Ceilings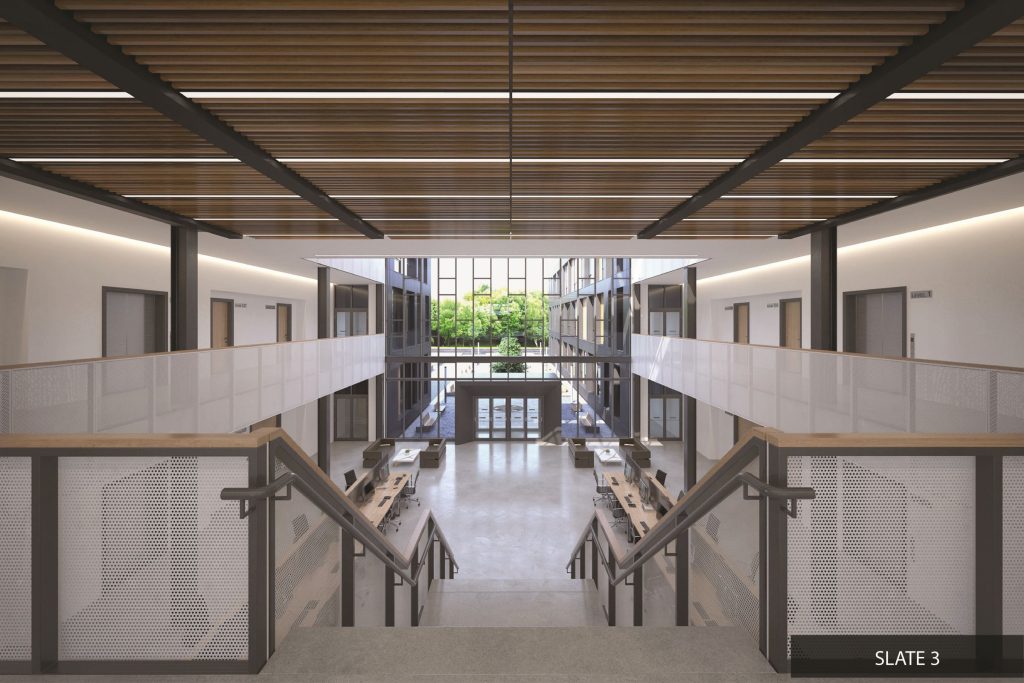 Featuring seamless integration and simple mounting.
Welcome to an assortment of minimalist, stylish luminaires for suspended wood panel ceiling grids.
Offering cost effective architectural lighting, hassle-free installation and easy adjustments with the exclusive Axis Universal Wood-ceiling Bracket.
Slate 2, 3 & 5:
Streamlined flat-style housing – Only 1" height
Patent pending optical system with single side edge-lit light guide
Compatible with different types of wood ceilings
Choice of aperture widths (2", 3 ¼", 5 ¼") ideal for replacing most wood slat sizes
Universal Wood-ceiling Bracket (UWB)
Allows for easy installation
capable of end-to-end mounting
Controls regressed position using aligner
UWB supplied by Axis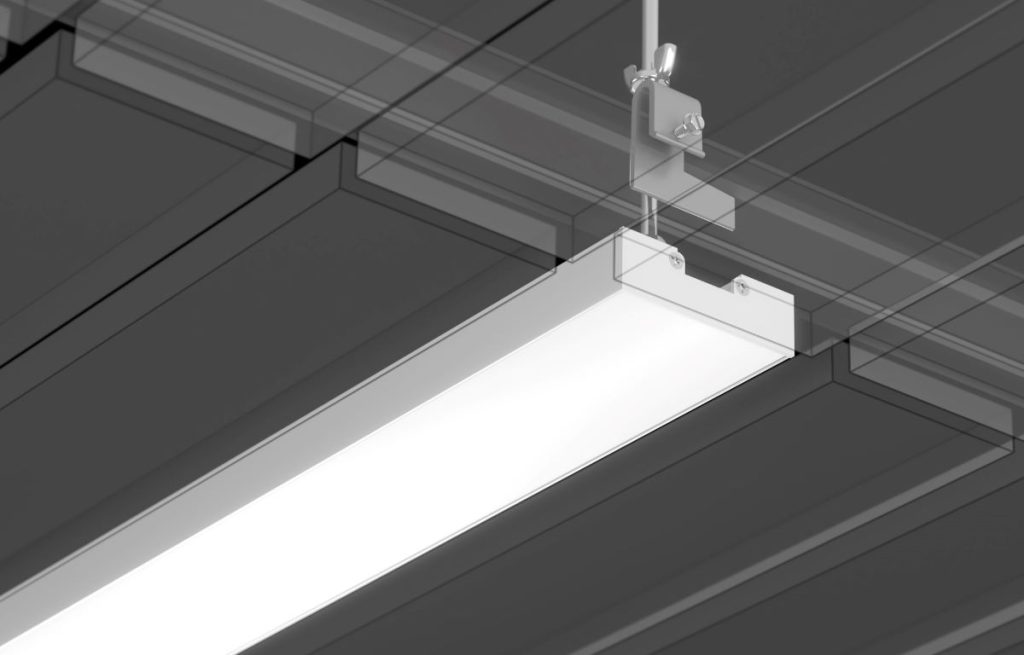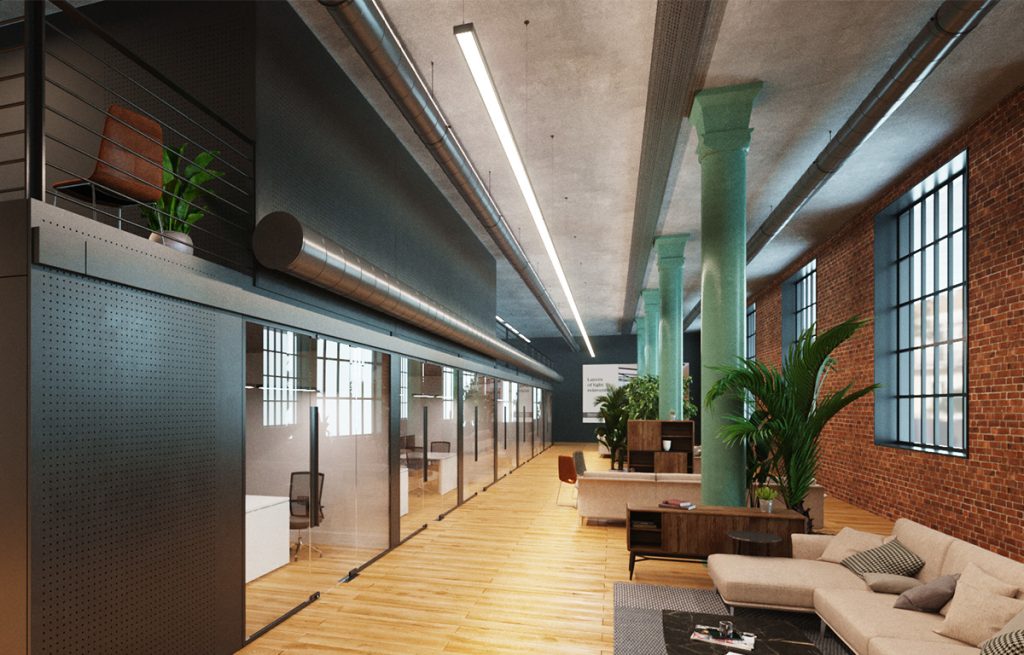 Inspired simplicity. Appealing versatility.
At only 1 5/8″ deep, Slate Pendant is one of the slimmest flat luminaires around. Thanks to a minimalist design approach complemented by our signature integral mini driver, Slate Pendant features a streamlined profile that blends well in any space. 
Featuring:
Ultra-slim design: only 1 5/8" height
Slightly regressed full-width acrylic spotless lens
Choice of end caps: Flat and Radius
Integral mini driver
Available lengths: 2' to 8' (0.5' increments) / Continuous runs
Sophisticated Lines of Light
Continuous runs make for graceful, seamless lighting statements. Featuring a one piece light guide and lens delivering uniform brightness and an uninterrupted appearance.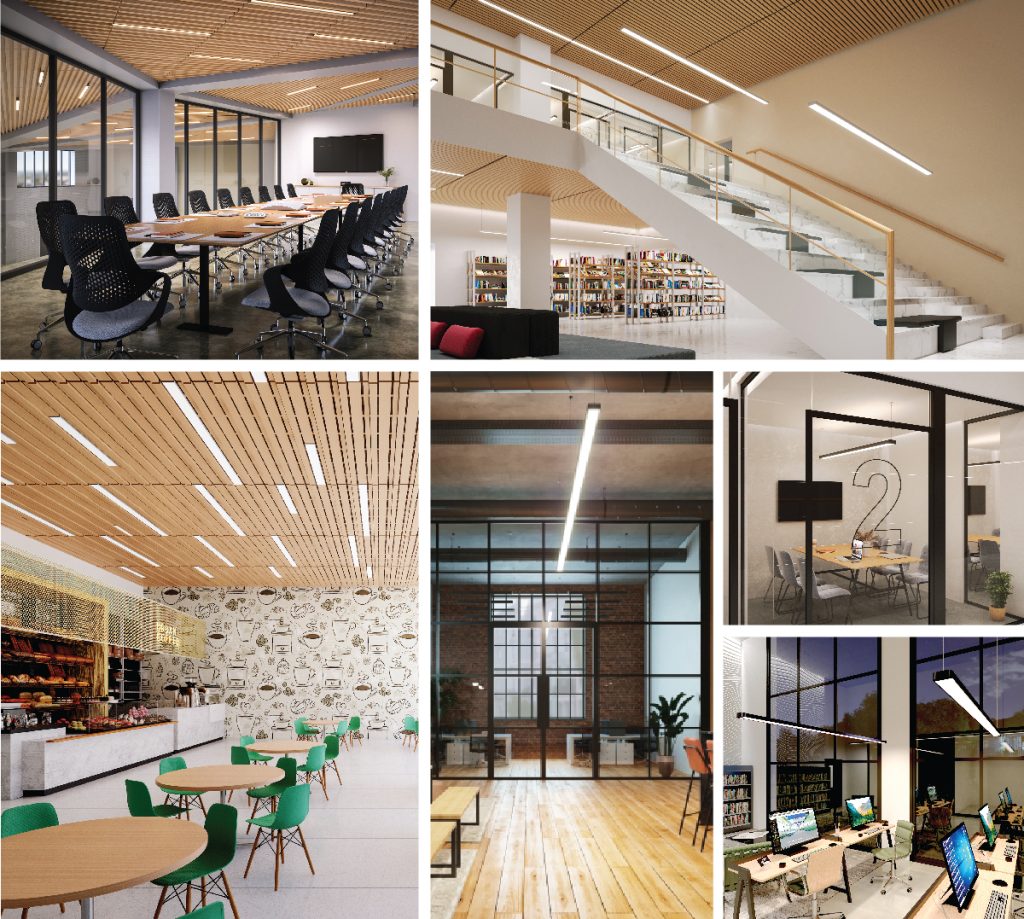 coming soon
Slate 1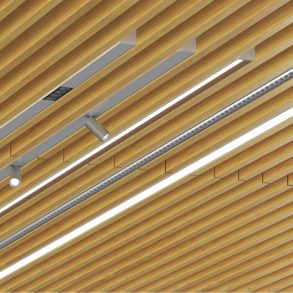 A minimalist luminaire to fit all wood ceiling types with a spacing between slats of at least 1.5".
Available in lengths from 2' to 8' with many optics to choose from:
Spotless Flush Lens
Spotless Regressed lens
Micro Louver
Mikrolite 1.0
Accent spotlights
More information available Here