The OSQ Series C Area and Flood Light from Cree Lighting
June 21, 2023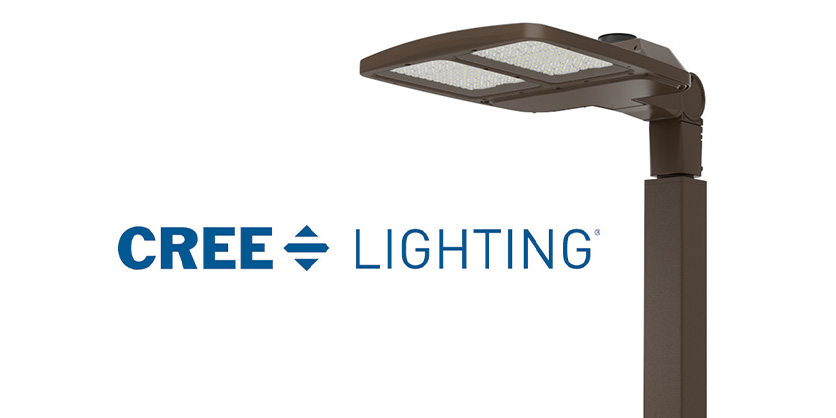 Cree Lighting's OSQ Series C family of outdoor lighting solutions redefines what's possible in area and flood lighting by simultaneously elevating efficacy, precise control and visual comfort.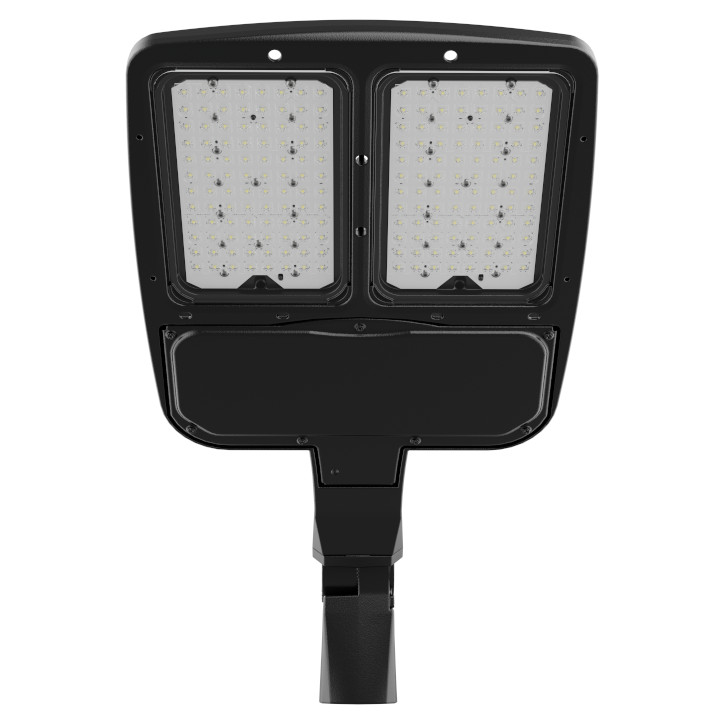 For more than a decade, the OSQ series C family of area and flood lighting has set the spec wherever the quality and precise placement of outdoor illumination were essential. Now we've applied ten years of customer feedback and technological advances to create the next generation of OSQ luminaires. They're even more efficient, much lighter and easier to handle, with streamlined features and improved visual comfort.
All The Performance of NanoOptic® Technology With Even Greater Comfort
LEDs produce a remarkable amount of light from a single point. To create softer illumination, Cree Lighting engineers placed each OSQ Series C LED in direct contact with its own sculpted acrylic lens. This effectively increased the optical surface area by more than 50% for a more diffused, comfortable light while ensuring light is tightly controlled to prevent spillover. As a bonus, this durable glass and acrylic lens system eliminates the myriad potential points of failure that result in designs that seal each LED at the optic.
Mid-Power LEDs, Full-Power Performance- A Whole New Approach To Better Light
Mid-power LEDs are poised to drive a whole new generation of Cree Lighting luminaires. Compared to their high-power counterparts, mid-power LEDs:
Produce less heat
Extend LED lifetime and reliability
Require fewer cooling fins or other radiative structures
All of which makes them the ideal complement to NanoComfort™ Technology. By building the Series C around mid-power LEDs, our engineers were able to achieve several significant upgrades, including truly dramatic weight reduction.
Not Only Better Light, But Leaner, Too.
Innovative design and the shift to mid-power LEDs allowed Cree Lighting engineers to drop significant weight from the luminaires, providing a three-way win:
Lower transportation costs
Easier handling
More efficient installation
An Outdoor Showcase of Quality – and Comfort
By bringing together mid-power LEDs and NanoComfort™ Technology, Cree Lighting engineers have achieved an outdoor lighting target that has eluded the industry until now– maximized lumens per watt of precisely targeted illumination minimizing glare and improving visual comfort.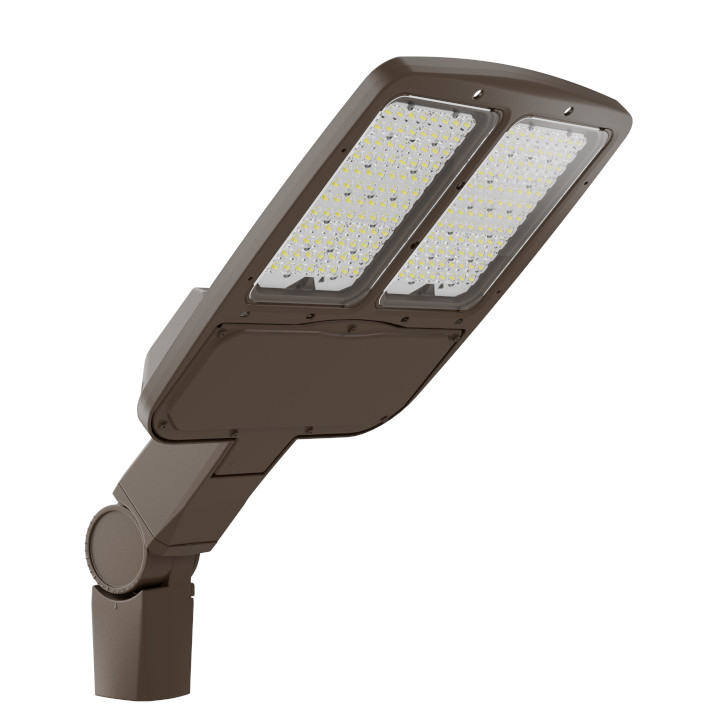 Expanded optical surface area and appearance and innovative application of facets in optical-grade acrylic reduce glare and high-angle lumens for lower BUG ratings.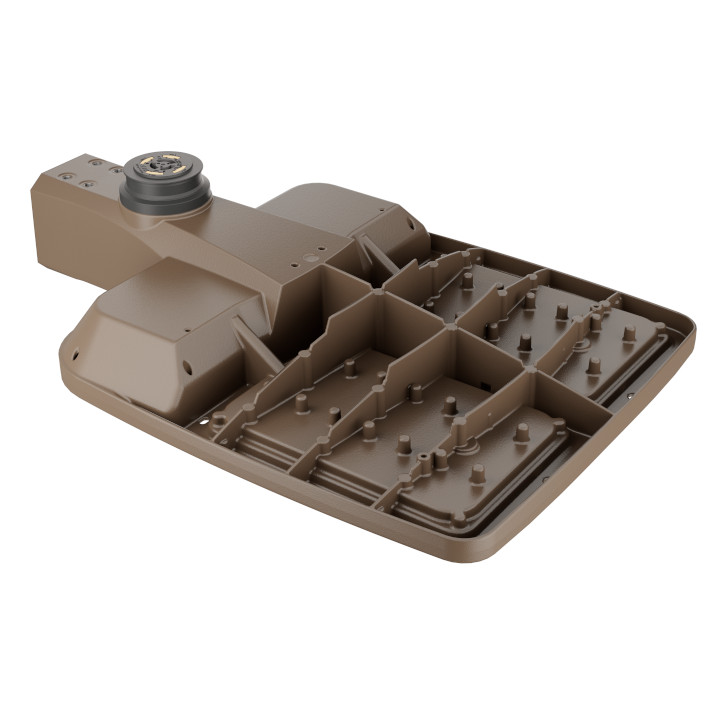 More diffuse light for excellent visual comfort without a reduction in illumination or control.
Streamlined, low-profile, a pleasing dayform.
Cree Lighting NanoComfort™ Technology
Cree Lighting's NanoComfort™ Technology ends the trade-offs in outdoor lighting by providing superior glare reduction and visual comfort in high-efficiency illumination delivered precisely where it is needed. The basic building block of NanoComfort™Technology is a compact 4×4 array of LEDs. Each of the 16 LEDs in a module is in contact with its own acrylic polymer lens to capture and precisely direct light. With NanoComfort™ Technology, the acrylic optics are cut and sculpted into facets that relieve the glare and harshness while improving visual comfort – all while retaining superb efficacy and control.
More information about QSQ Series C at https://www.creelighting.com/products/outdoor/area/osq-series/