Legrand Shading Systems Announces Cord Keeper for Safe, Compliant Chain-Operated Shades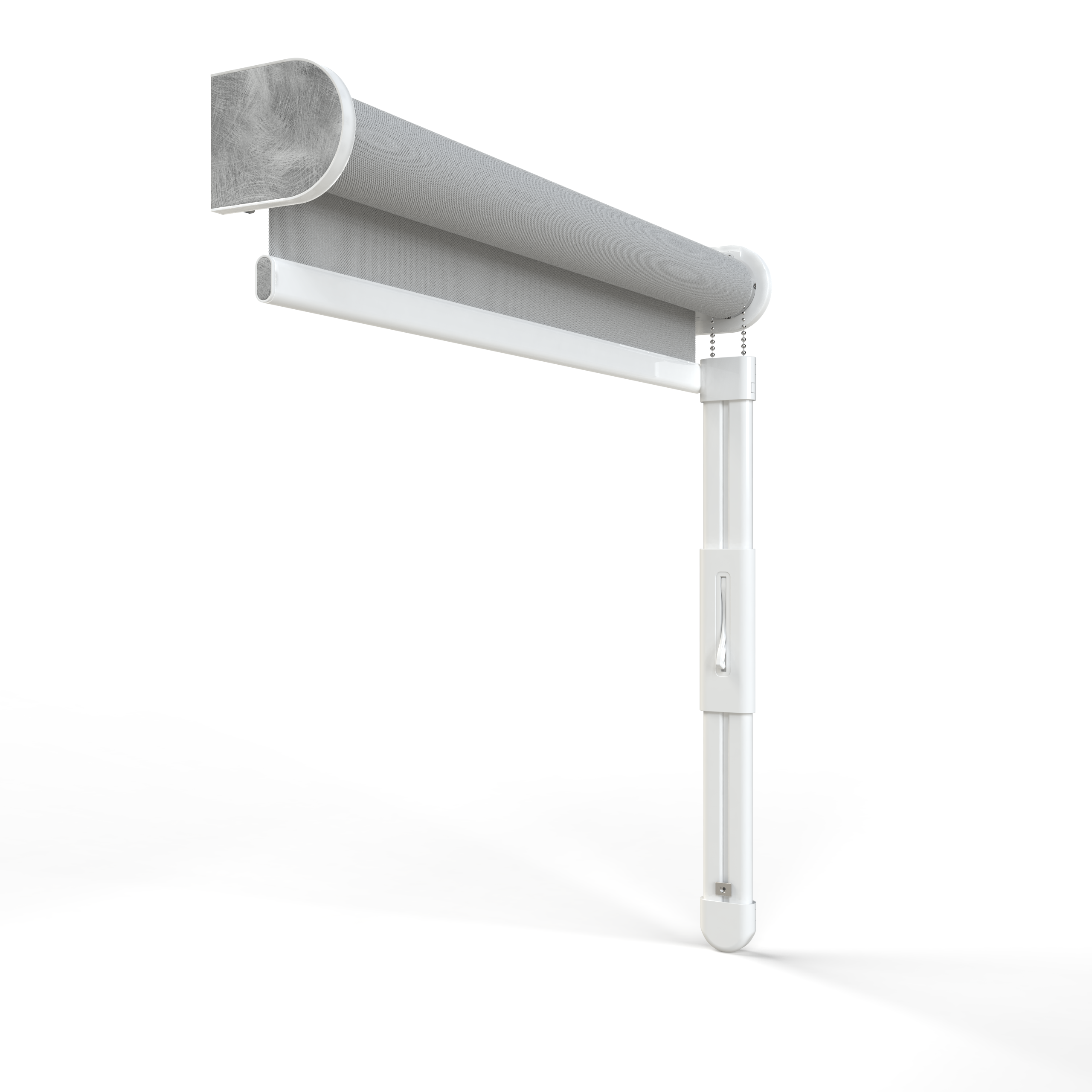 February 3, 2023
Compliant With Regulations in the U.S. and Canada, the Cord Keeper Provides Safety and Peace of Mind in Commercial and Residential Applications
Legrand Shading Systems today introduced Cord Keeper, a safe, compliant solution for chain-operated shades. Legrand's Cord Keeper provides safety and peace of mind for commercial and residential applications using manual chain-operated shades in locations where children may be present. The Cord Keeper is compliant with existing chain regulations, including ANSI/WCMA A100.1-2018 in the U.S. and the latest corded window covering regulations under the Canada Consumer Product Safety Act (SOR/2019-97). With a patent-pending design, Cord Keeper can be ordered with any new manual shades or can be retrofitted to most shades on the market that use a #10 bead chain, extending safety to existing applications.
"Safety, comfort, and quality are at the heart of our shading products," said Charlie Derk, General Manager, Shading and Residential Controls, Legrand North America. "We've worked tirelessly to engineer a safe, compliant solution that not only businesses and homeowners would feel confident about but would go above and beyond by eliminating the risk of other corded shades on the market, not just our own. Cord Keeper is very easy to install and use, and offers an innovative, slim-profile design."
Legrand Shading System's Cord Keeper is intuitive in how it operates. To raise the shade to the desired height, simply press the lever up and then move the slider up and down. To lower, press the lever down and repeat moving the slider up and down. Cord Keeper installs in four fast and simple steps. Its switch mechanism comes preinstalled and the cover is cut to size with the appropriate labeling for each shade. The Cord Keeper mechanism can either hang freely or be anchored with the included anchor to the window jamb. With a low-profile design that doesn't impede the view, it's suitable for a variety of shading sizes and applications.
Legrand Shading Systems offers an industry-leading shading product line. In addition to manual shades, the company is well known for its automated roller shades, which are the only option in the market with a patented manual override control in the event of a power outage or misplaced controller. Its battery-powered shades come with alkaline batteries that are hidden inside and
are ready to program with a simple tug. Legrand's battery and wired motorized products are available in the narrowest sizes on the market — as small as 15.5 inches wide — and can be made in sizes up to 13 feet wide by 15 feet tall in select fabric options. The diverse fabric lineup features over 100 collections, over 750 fabrics, and in several colors from top manufacturers. The company's Quick Ship Program ships Legrand's most popular shades within 10 business days
For more information