Ceiling Suspended Droplet Celeste by Eureka
April 24, 2023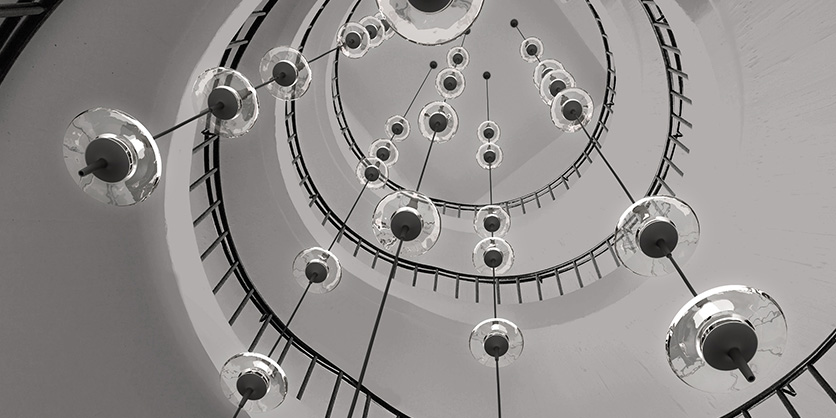 Product Characteristics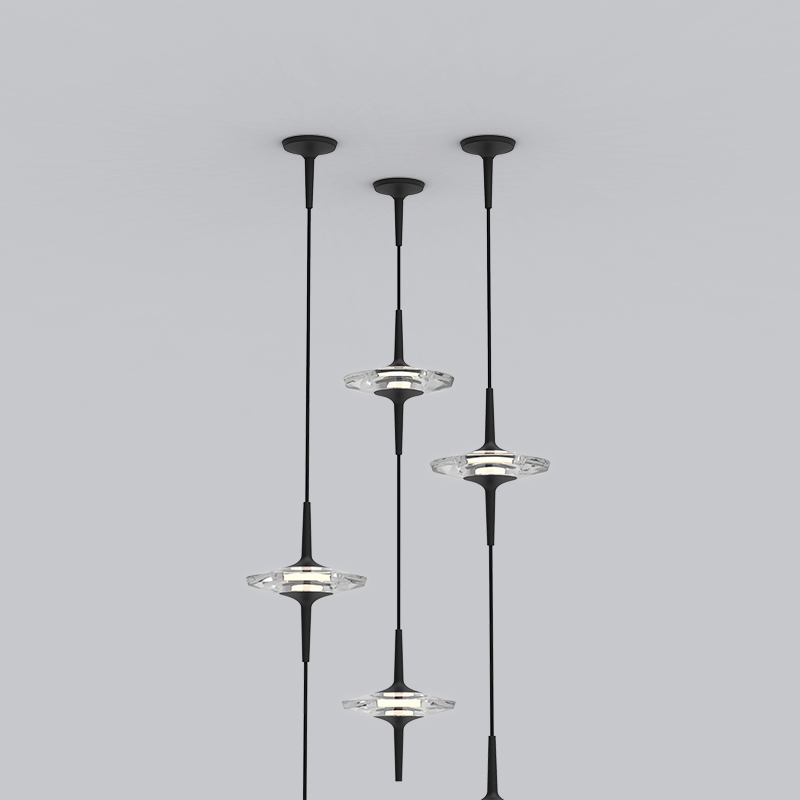 Celeste is a clean minimalist pendant featuring an elegant artisanal casted glass disc. Vertical stems passing through the light fixture create a visual continuity with the cable, accentuated by the glowing glass disc to create a striking effect.
Its integrated connector allows individual Celeste heads to be connected to one another in a vertical pattern, allowing for large impressive installations or smaller elegant clusters.
Light Source
LED strip wrapped around a cylindrical heatsink. The light is blended through an internal diffuser, before shining through the thick glass disc. Offered with standard 0-10V dimming.
Available Light Sources
LED 70W Max, LED
Installation
The connector mounted cable design allows you to easily connect fixture heads to the canopy system, or along other Celeste fixtures in a single line to create personalized installations. Available with three different canopy designs. Cable length is not field adjustable and must be specified to desired length.
Construction
Die casted aluminum caps with machined stems. Casted glass diffuser is offered in either clear or frost finish, structure coated in an architectural grade finely textured black paint.
 
Finish BLKE
Shade Finish CLR | FRO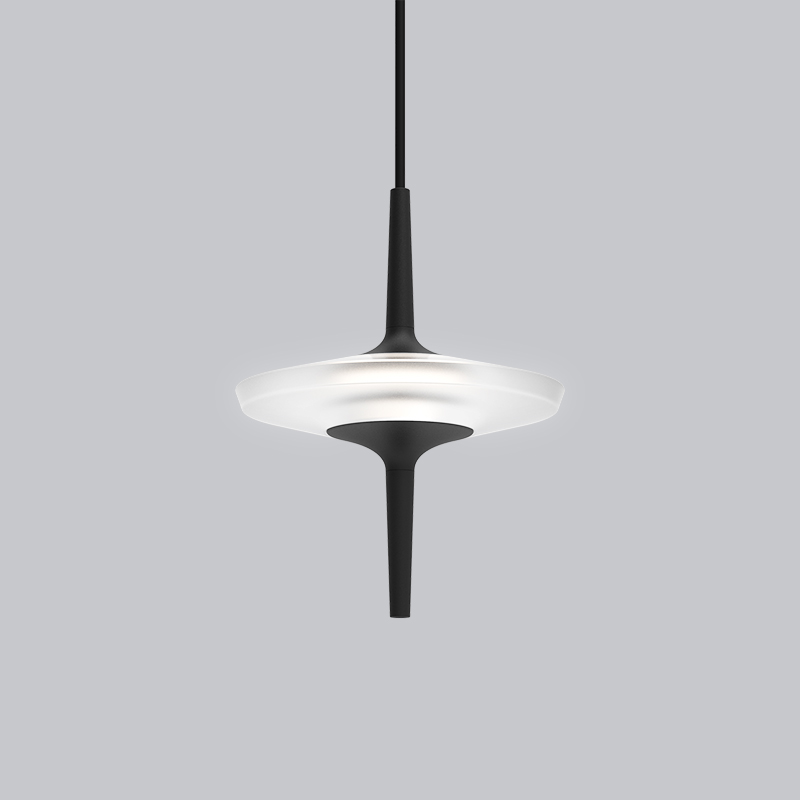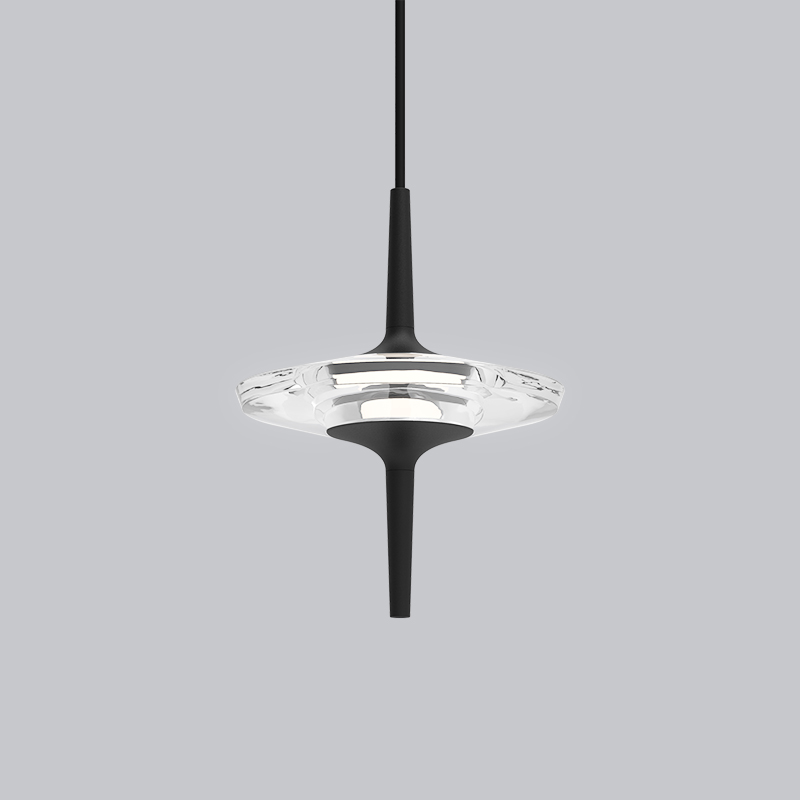 More information available here