BS101LRE Retrofit Kit from Beluce
September 19, 2023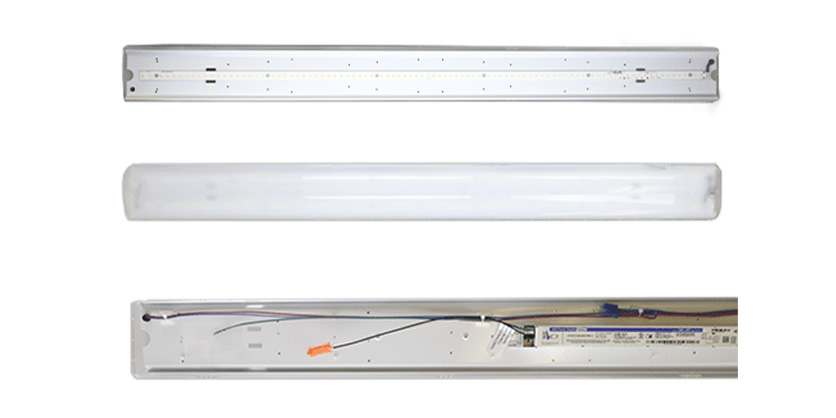 The BS101LRE is the economical retrofit kit for the BS111 and BS101
The BS101LRE Retrofit Kit allows you to upgrade your existing BS111 and BS101 from fluorescent to LED. To retrofit all you need to do is remove the existing lens and reflector holding the lamps & ballast from the existing fixture and replace it with the new reflector plate and lens. The upgrade can be done in less than 5 minutes.
Retrofit kits provide the same superior performance as a complete fixture. Each BS101LRE kit includes a new frosted lens, the latest LED modules, and an efficient driver wired with hot load disconnect all installed on a reflector plate.
The retrofit kits are available for the standard 4' vapour tight in general applications with an operating temperature of -20˚C to 40˚C.
More information available here
Related Article
The OVVIO sign is an ideal choice for high ceiling locations with its 10" high durable 16 gauge steel frame. In addition to its obvious height, it is NEMA 3R rated, designed to perform in applications where the environment would punish any standard sign. The entire cavity of the sign is protected from moisture ingress by an extremely resilient gasket.