Viscor Launches Visioneering's LRK-TRH-DFX Retro Fit Kit featuring 365DisInFx UVA Technology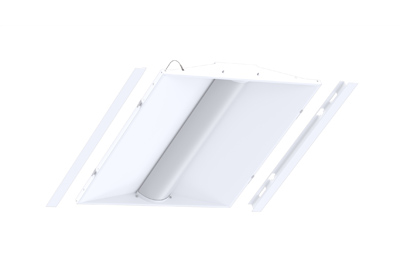 Aug 13, 2021
Visioneering's new LRK-TRH-DFX combines the LRK-TRH LED retrofit troffer kit and 365DisInFxTM UVA technology to help in the inactivation of surface bacteria where people are present and conventional lighting is needed. 365DisInFxTM UVA technology has demonstrated inactivation rates of up to 99.7% in 8 hours when tested with several common pathogens like MRSA, E. faecalis, and E. coli1.
Features:
1. Helps inactivate surface bacteria as an additive measure
2. Low-dosage UVA for 24-hour operation in occupied spaces
3. UV Stabilized Ribbed Frosted Acrylic Diffuser
4. UV resistant anti-microbial white, polyester powder painted housing
Applications:
• Office Areas
• Retail Stores
• Classrooms
• Nursing Homes
• Hospitals
• Fitness Centers
• Waiting Rooms
Quick & Easy Installation:
1. Slide the precision formed steel frame angle brackets under the fixture between the T-Bar.
2. Attach the door frame assembly kit using the T-Hinges.
3. Connect the power using quick disconnects.
4. Raise door frame into place and close with cam latches.
Go HERE for more information.