Eureka Lighting Stella Ceiling Suspended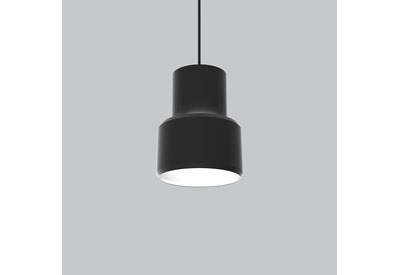 May 24, 2021
DESIGN:
Stella, at its core, is a powerful light engine fused to a minimalist aluminum shell. A large diffusion dome hidden inside the shade create a uniform direct or direct/indirect illumination.
INSTALLATION:
Single cable or stem for a minimalist look.
LIGHT SOURCE:
A highly powerful COB type light source project a light, softened by a large polymer diffusion dome to create an illumination that is efficient & uniform. Some of the light is reflected upward by the dome; thus illuminating indirectly the ceiling. Many control options available.
SHADE:
The precision spun aluminum shade is optimized to reduce glare. White internal finish for optimal light reflection.
Go HERE for more information.