SWiDGET Wi-Fi Motion Sensor Insert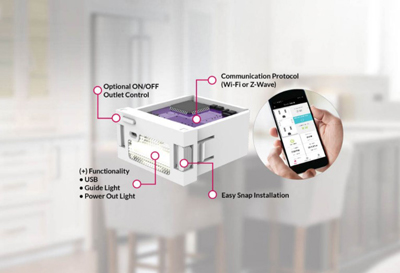 Jan 13, 2021
The Swidget Motion Sensor Insert* uses infrared radiation to detect whether someone or something has entered the room. Install in any room to automatically turn on the lights when someone enters or turn off the lights when no motion is detected. Connect to the Swidget App for iOS and Android and control your Device from anywhere.
All Swidget Inserts are completely interchangeable between all Swidget host devices. The Wi-Fi or Z-Wave Insert will detect which host device it's plugged into and show up properly on your App. Need the video camera to watch the pets today and to act as security while you're away tomorrow? No problem. Simply move it from the Outlet to the Switch.
Go HERE for more information.