New Focal Point Acoustic Lighting Solutions
June 11, 2018
The integrated systems simplify specification, sourcing and installation, and procure a unified look that enhances the architecture of each interior space. Not only are sound levels controlled, optimal illumination levels are achieved, increasing the comfort and well-being of those who inhabit the spaces.
Consistent with their commitment to superior engineering and craftsmanship, each acoustic cloud and sound baffle companion is designed using the luminaire as a platform. This "luminaire first" approach ensures that technology and light quality are never sacrificed. Rather, the aesthetic and comfort of each space are optimized with beautiful, coordinated lighting and acoustic solutions.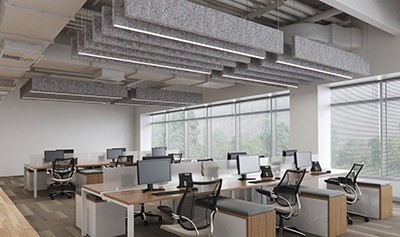 Acoustic Material Properties
– Made of 100% polyester containing at least 40% of recycled plastic bottles (PET)
– Noise Reduction Coefficient (NRC) of 0.75
– Class A firing rating and moisture resistant
Products:

Colour Options:
LBL Lighting: Spectica Family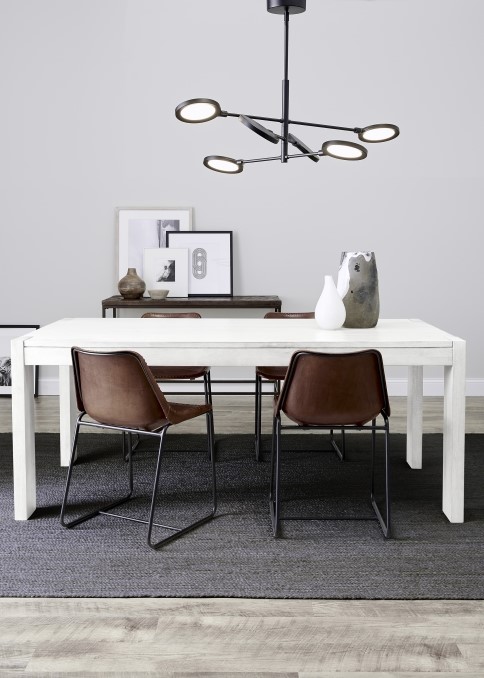 Spectica is a modernly artful and energy-saving line with an adjustable look. Its movable arms and discs that can rotate 360 degrees are topped with integrated, softly diffused LED lights.
The Spectica family of three includes a chandelier, linear suspension, and a wall sconce version.
A Matte Black or Satin Gold finish further enhance these contemporary pieces.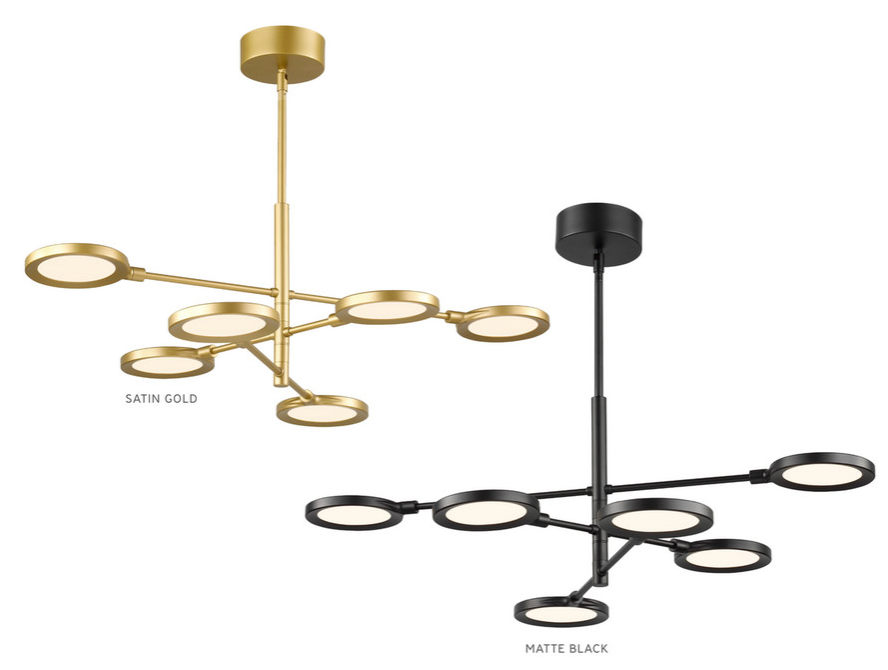 The Spectica chandelier is an entirely modern take on the traditional chandelier. It scales at 32.4" in length, 26.5" in width and 21.88" in height making for a slightly modest scale ideal for for dining room settings, foyers and conference rooms.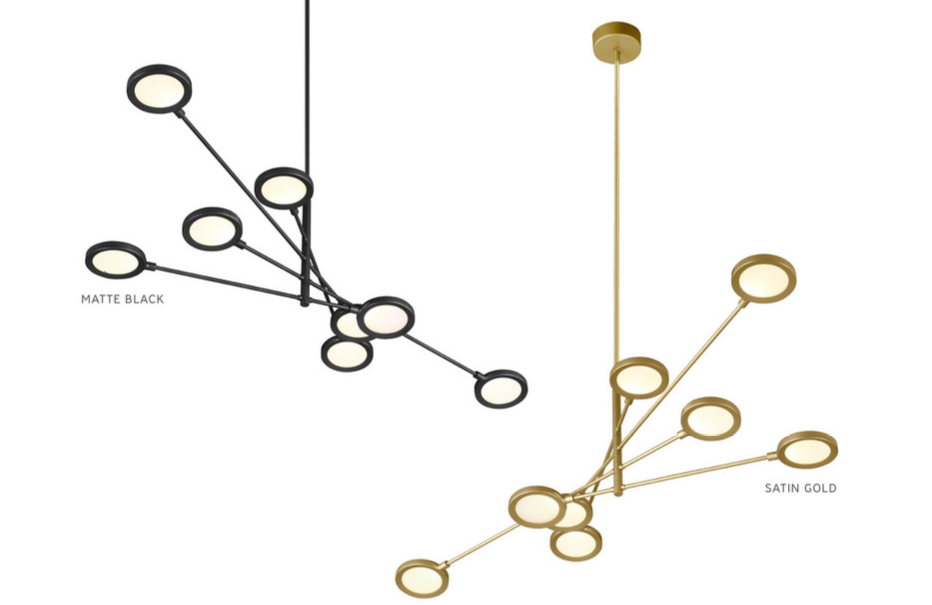 The Spectica linear suspension fixture by LBL Lighting is highly modern with its round, flat floating light extensions. It scales at 55.7" in length, 32.5" in width making for a generous grand scale.
Modest in size the Spectica wall sconce measures at 5.63" in length, 7" in width and 5" in height it ideal for for bed rooms, hallways and closets
For more information: https://www.focalpointlights.com/