Echelon Announces New Control Solutions for Large Installations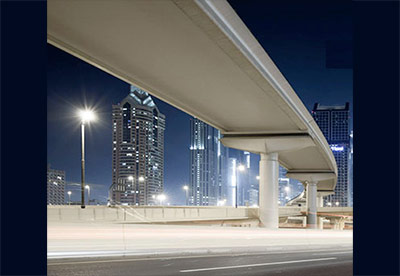 Dec 8 2015
Echelon Corporation's new intelligent outdoor lighting products offer greater options for complex and large installations, such as municipalities, shopping malls, auto dealerships, and campuses. The products will be available by the end of this year through key channel partners.
These new intelligent outdoor lighting solutions include the hybrid RF+Powerline Gateway, designed to seamlessly integrate wired and wireless control networks and access them through the recently announced Lumewave by Echelon central management system (CMS) 5.0. In addition, the TOP900 family of wireless controllers features three products, each offering advanced capability and control for all types of dimmable lightings (LED, eHID, plasma and induction). Echelon products offer lighting professionals options to connect virtually any fixture, in any location, wired or wireless.
Echelon's outdoor lighting control platform
Lumewave by Echelon offers a comprehensive, open standards-based approach to outdoor lighting control, and with these new solutions lighting managers can increase efficiency, safety, and versatility as well as provide a robust communication platform to simplify installation and intelligently manage the operation of their municipal and commercial lighting systems. With the Lumewave by Echelon solution, customers can connect any light fixture any time, with quick and easy installation, commissioning and management.
Lumewave RF+Powerline Gateway (LPG) — bridging wired and wireless control networks
Lumewave RF+Powerline Gateway (LPG) is an industry-exclusive solution that integrates wired (powerline) and wireless (RF) integrated control networks utilizing a single CMS interface. The hybrid solution is suited for large outdoor lighting installations where a variety of light poles and fixtures are used, including historic or decorative fixtures. In addition, Echelon's Powerline technology provide reliable and viable solutions for many challenging environments — such as tunnels and bridges —where RF cannot work.
The recently announced, Lumewave by Echelon CMS 5.0 software, improves control of the network and provides in depth system-wide on-demand reports to view performance and operations. From a granular per node view, by group view, or the entire site, administrators have real time access of current and predictive data as well as charts/graphics to better understand usage and comparisons of current and historical data.
TOP900 Product Family — control solutions to expand lighting features
The wireless Top900 Series outdoor lighting control modules are part of the Lumewave by Echelon family that offers a complete system, including controllers and modules, and gateways. These products control many types of dimmable lights, including LED, eHID, plasma and induction. They also offer flexible options in communicating with gateways such as Ethernet, Wi-Fi and cellular.
An integral element of the Lumewave by Echelon solution is the central management software (CMS). The latest CMS version, Lumewave by Echelon CMS 5.0, simplifies installation and improves the overall control and operation of general lighting systems, specifically in parking structures, that need to adhere to recent energy codes: California Title 24-2013 and ASHRAE 90.1-2010. The new Top900 products, that which are all fixture agnostic,
include:
• TOP900 TLX 480 wireless light controller: extends control to the maximum of lighting capabilities from 100v to 480v. This cost-effective wireless module is primarily used in roadways and parking areas where higher voltage lighting capabilities benefit from more control to ensure patrons and environmental safety.
• TOP900 GPS, a GPS wireless light controller: with the embedded GPS chip onboard, this controller provides ease of installation for municipal and Department of Transportation customers as well as for Smart City applications. It features automatic LAT/LON capabilities.
• EMB900, wireless light controller: available in three different configurations for mounting on low-profile luminaries typically used in parking garages. Antenna can be embedded or external.
Find out more: www.echelon.com
>> Source ALL of your Canadian Electrical products in the Goldbook Directory <