13 Canadian Projects Earn IES 2018 Awards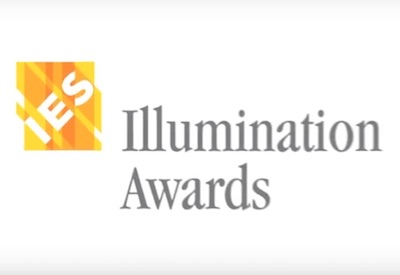 September 20, 2018
illumination projects across Canada have earned 2 IES awards of excellence and 11 awards of merit. These awards provide a unique opportunity for public recognition of professionalism, ingenuity and originality in lighting design based upon the individual merit of each entry judged against specific criteria. The program is not a competition.
Two Canadian projects earned awards of excellence in the following categories.
Outdoor Lighting Design: Montreal's Jacques Cartier Bridge (photos 1-3)
Designers: Moment Factory, Réalisations, Ambiances Design Productions, ATOMIC3, Ombrages, Lucion Média and UDO Design
Photos: Moment Factory
A team of seven local partners collaborated to make the "world's most connected bridge" with lighting activated by real-time social media activity and urban data. A combination of projectors and tube lighting illuminates the structure and reflects the activity of the city.
The bridge's exterior lighting changes with the seasons thanks to a 365-day colour calendar. Soft lighting is directed inward toward the heart of the structure to minimize light loss and distraction to vehicles.
The aesthetic of the bridge's exterior lighting is driven by real-time social media that tags Montreal. The intensity, speed and density of the light display changes in relation to how often Montreal-related hashtags are being liked and shared. Data regarding the city's weather, traffic and news also affect the exterior lighting. To gather bridge-specific data, sensors track vehicle, bicycle and pedestrian traffic, as well as wind speed, direction and precipitation levels. Eight-minute animations appear on the hour at night, creating a data-driven show that projects the mood of the city.
Energy And Environmental Lighting Design: Lloydminster, Alberta's intelligent streetlight (photos 4-6)
Designers: Amro Alansari — ATCO
Photos: Vasya Omelchuk Photography
This intelligent streetlight project along a major roadway called for converting HPS fixtures to LED while combining motion-sensing technology with integrated wireless lighting controls. With that, it delivers dynamic light on demand rather than traditional adaptive dimming. A roadway system consists of many dynamic moving pieces —vehicles, pedestrians and cyclists. However, any drastic change in lighting can have significant safety implications. This project aimed to reduce energy and the environmental impact of roadway lighting while maintaining the safety of everyone on the road. With the motion-sensing technology, streetlights dim during off-peak hours and automatically brighten when the presence of any traffic is detected. Streetlights no longer shine through the night at full capacity when no one is present. Early reports show the system has yielded an 80% reduction in energy use, as the streetlights are dimmed 70% for more than half the time during off-peak hours.
Canadian IES Awards of Merit recipients
These awards recognize meritorious contributions to lighting design. Winners are listed below by IES section.
Vancouver Section
Project: Burrard Bridge Heritage & Modern Lighting
Designer: Peter Boudreau
Company: PBX Engineering Ltd.
Project: Emily Carr University of Arts and Design (Interior + Energy and Environmental)
Designer: Michael Graham
Company: WSP Canada
Project: UBC Museum of Anthropology
Designer: Doug McMillan
Company: AES Engineering
Project: Vancouver International Airport A-B Connector
Designer: Michael Graham
Company: WSP Canada
Calgary Section
Project: C-Square Park
Designer: Geoff Bouckley
Company: SMP Lighting
Project: Studio Bell
Designer: Kamal Parmar
Company: SMP Engineering
Project: Westmount Charter School Modernization
Designer: John Iwanski
Company: Iwanski Architecture
Edmonton Section
Project: Norquest College — Singhmar Centre For Learning
Designer: Tom Sutherland
Company: Dialog
Toronto Section
Project: Ajax Library Lighting Upgrade
Designer: Rebecca Ho-Dion
Company: Alula Lighting Design
Project: Bensimon Byrne And One Method Offices
Designer: Rebecca Ho-Dion
Company: ALULA Lighting Design
Project: Mackage
Designer: Marcel Dion
Company: Marcel Dion Lighting Design
See all the award winners here: www.ies.org/events/illumination-awards/.
{loadposition slideShow32}